International Automotive Technicians Network
About iATN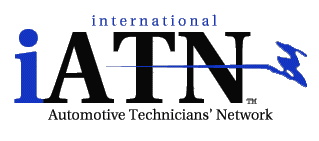 The International Automotive Technicians Network is the largest network of automotive repair professionals in the world: a group of 81,250 automotive professionals from 163 countries. The members of this group exchange technical knowledge with their peers around the globe, sharing 1.9 million years of experience. iATN has been proudly serving the automotive service and repair industry and the needs of professional automotive mechanics around the world, for over 15 years.
We learn from our peers in an interactive environment by asking questions and searching millions of real-world discussions and repairs. We discover how to work more efficiently and study best practices illustrated by fellow industry professionals. We get the most out of our diagnostic equipment while transporting our careers to the next level.
The combined knowledge of thousands of top automotive repair technicians networking together helps the members of iATN provide some of the highest quality automotive repair, diagnosis and service in the world which benefits our customers.