Cards
Here are some of the 'Thank You' cards we have received. Although we never expect anything more than payment, we sure do appreciate receiving these cards in the mail. They have a way of putting a smile on our faces all day long. So in return, THANK YOU!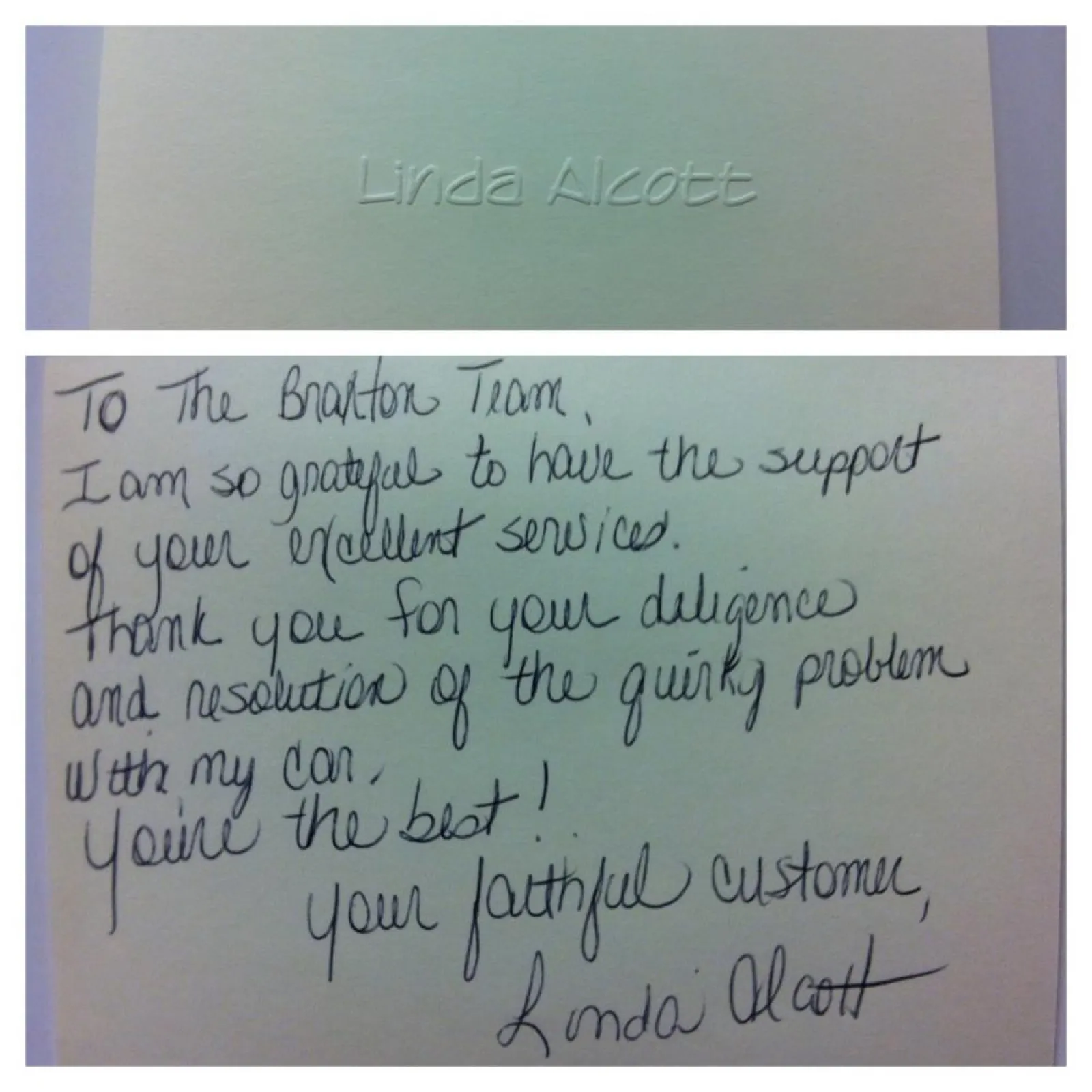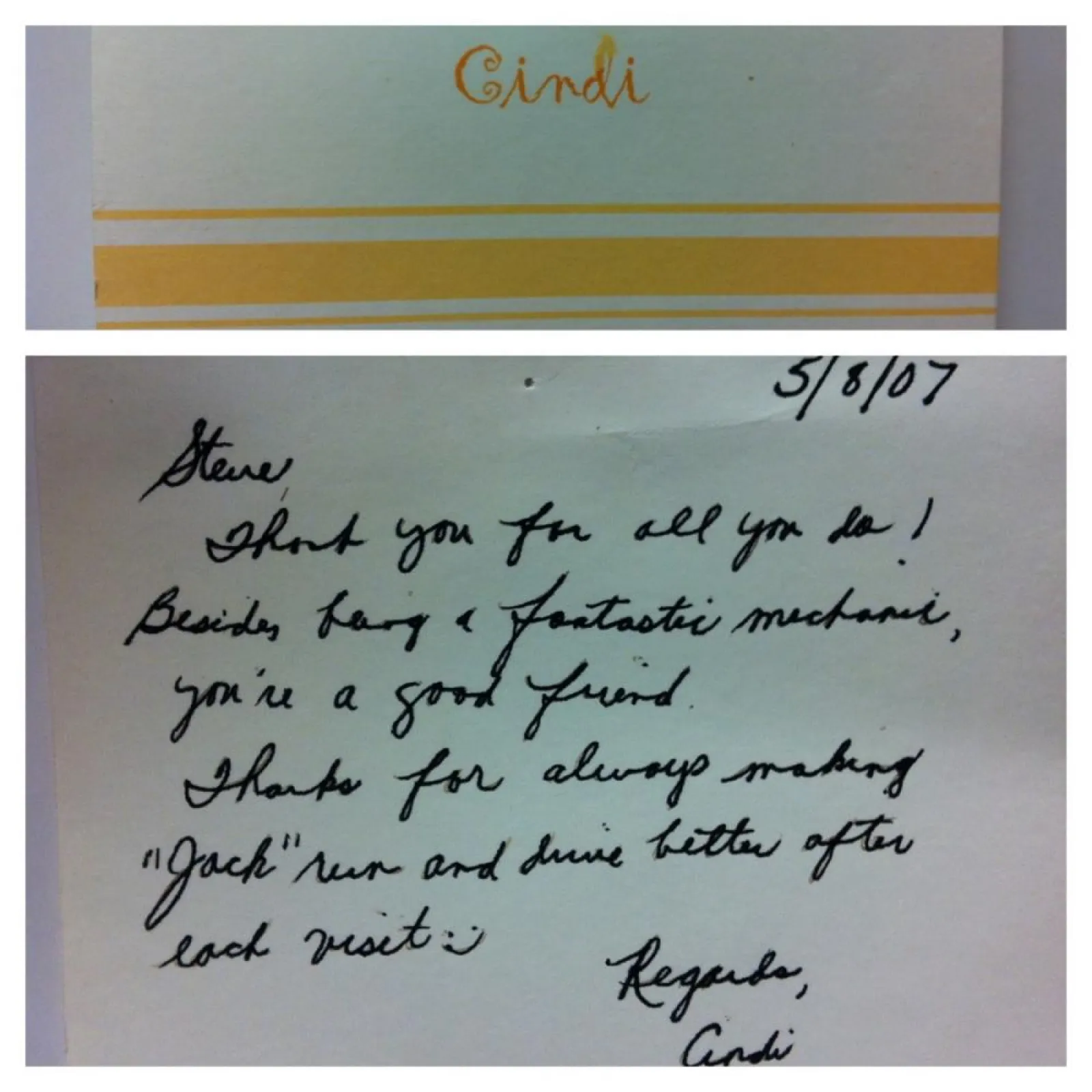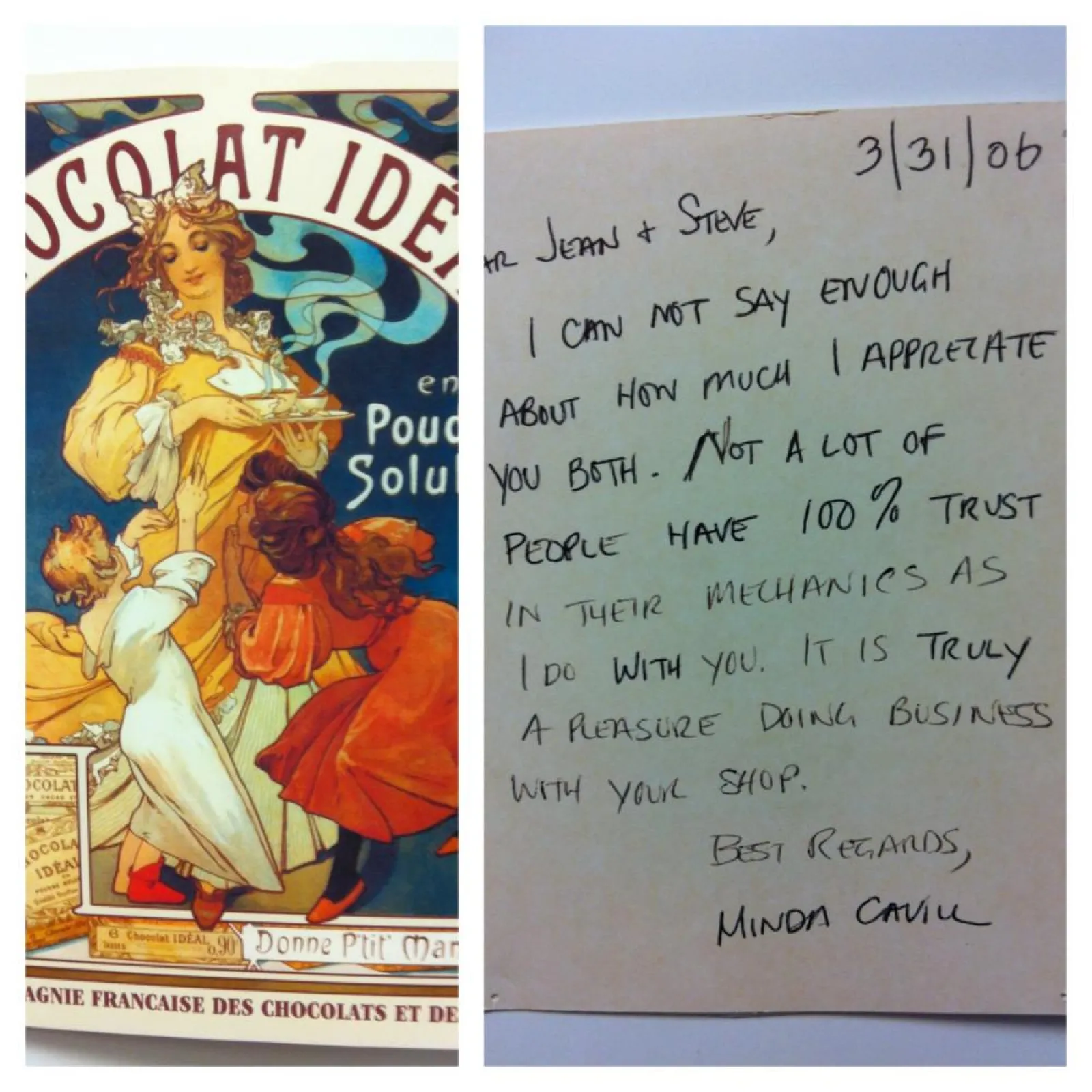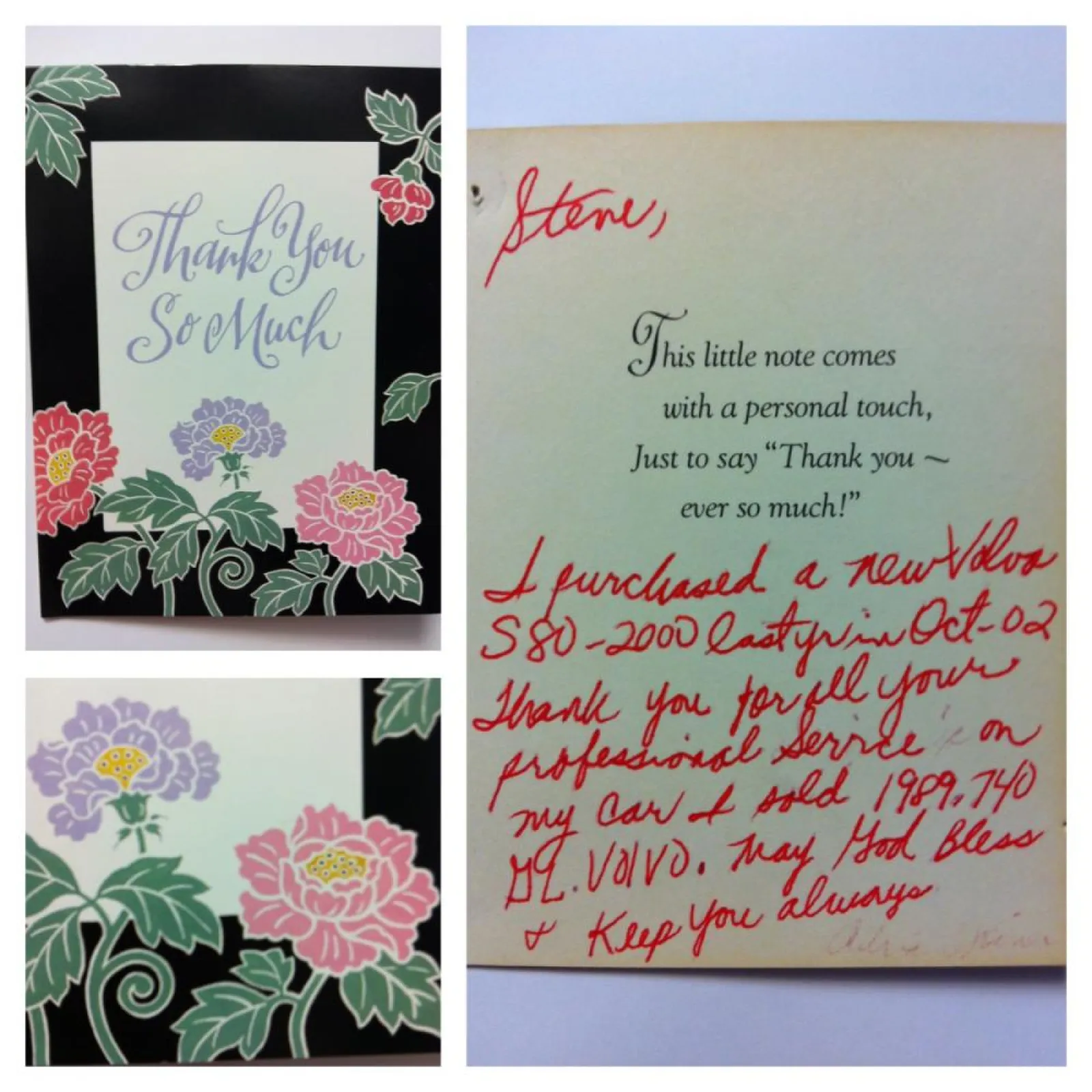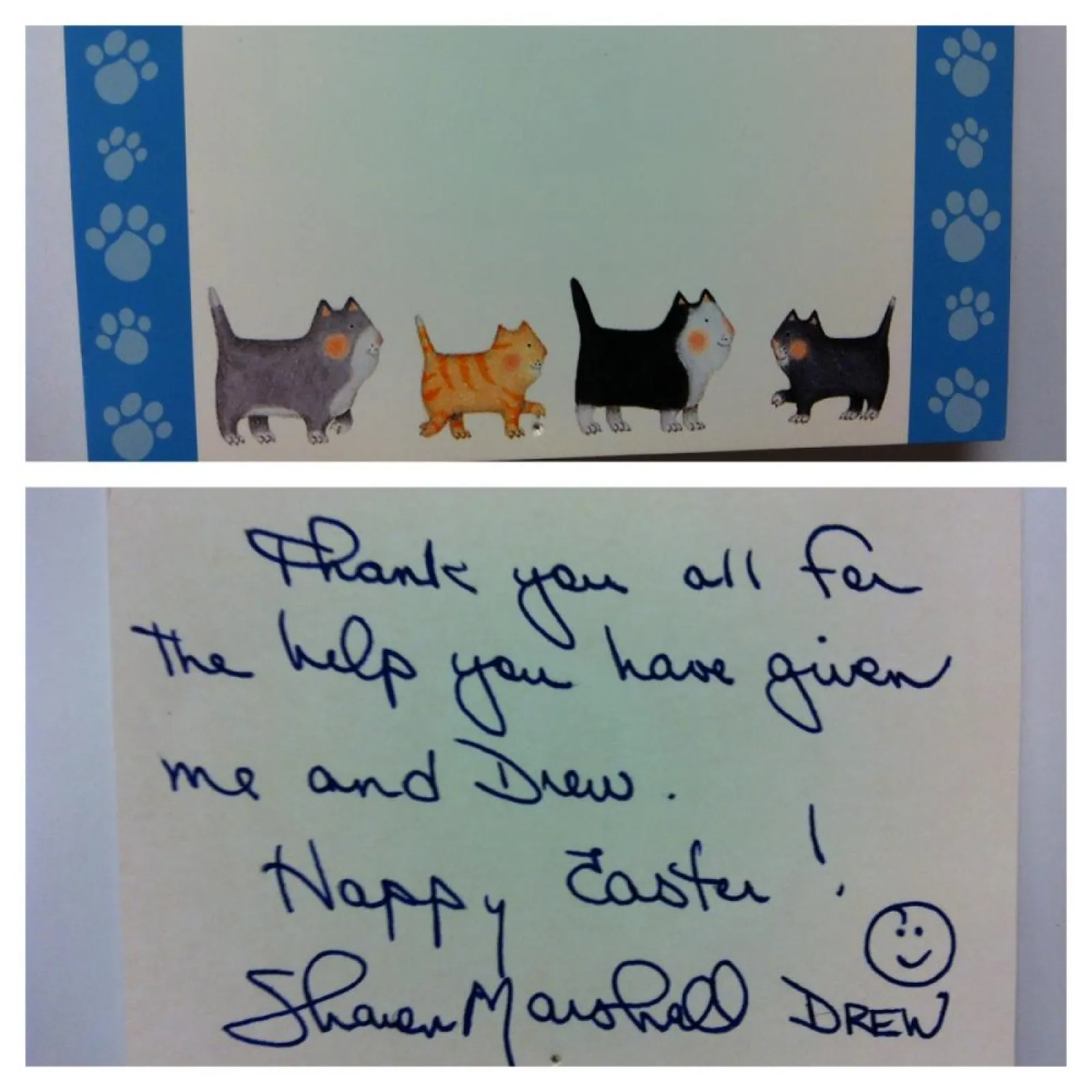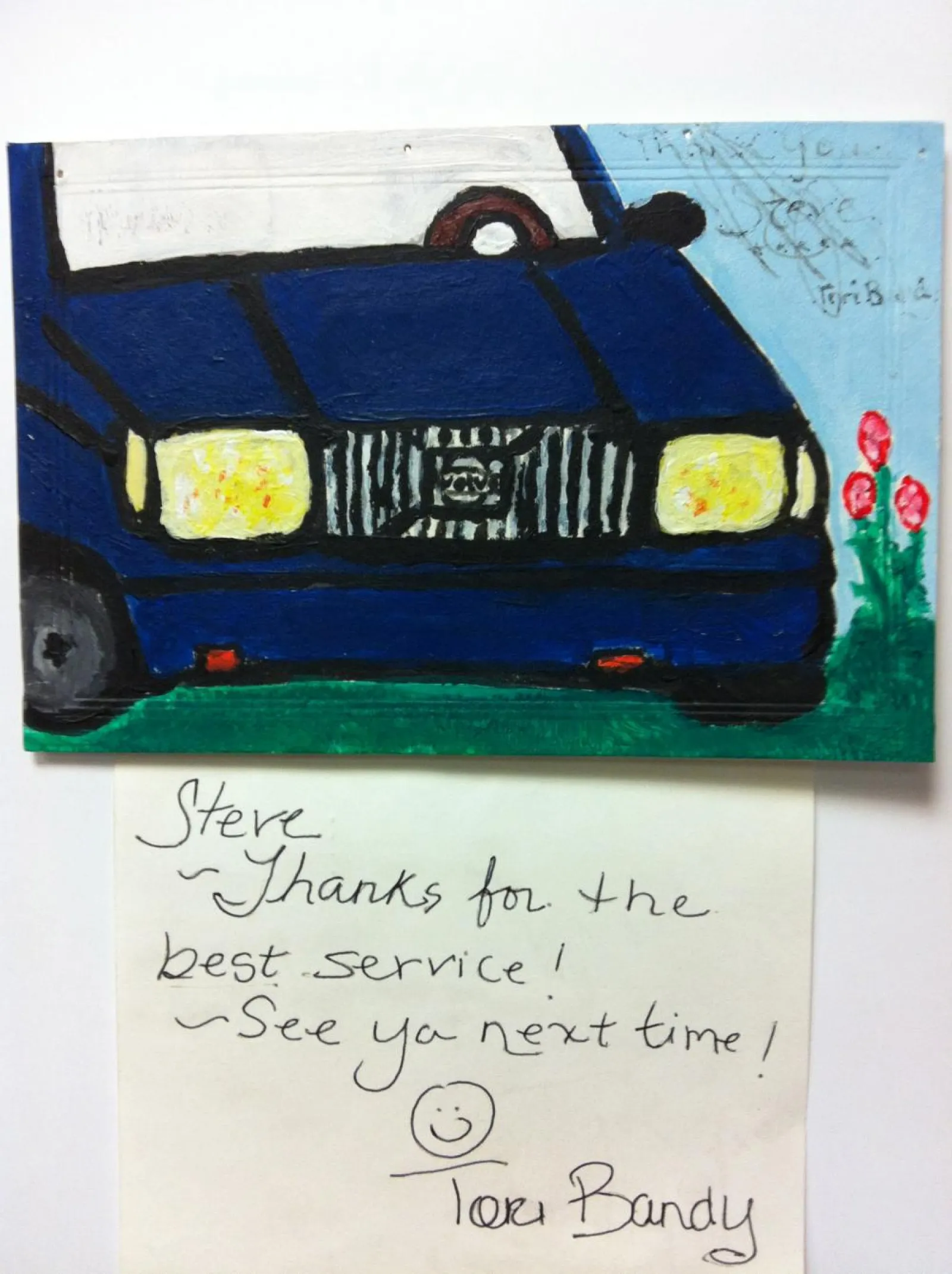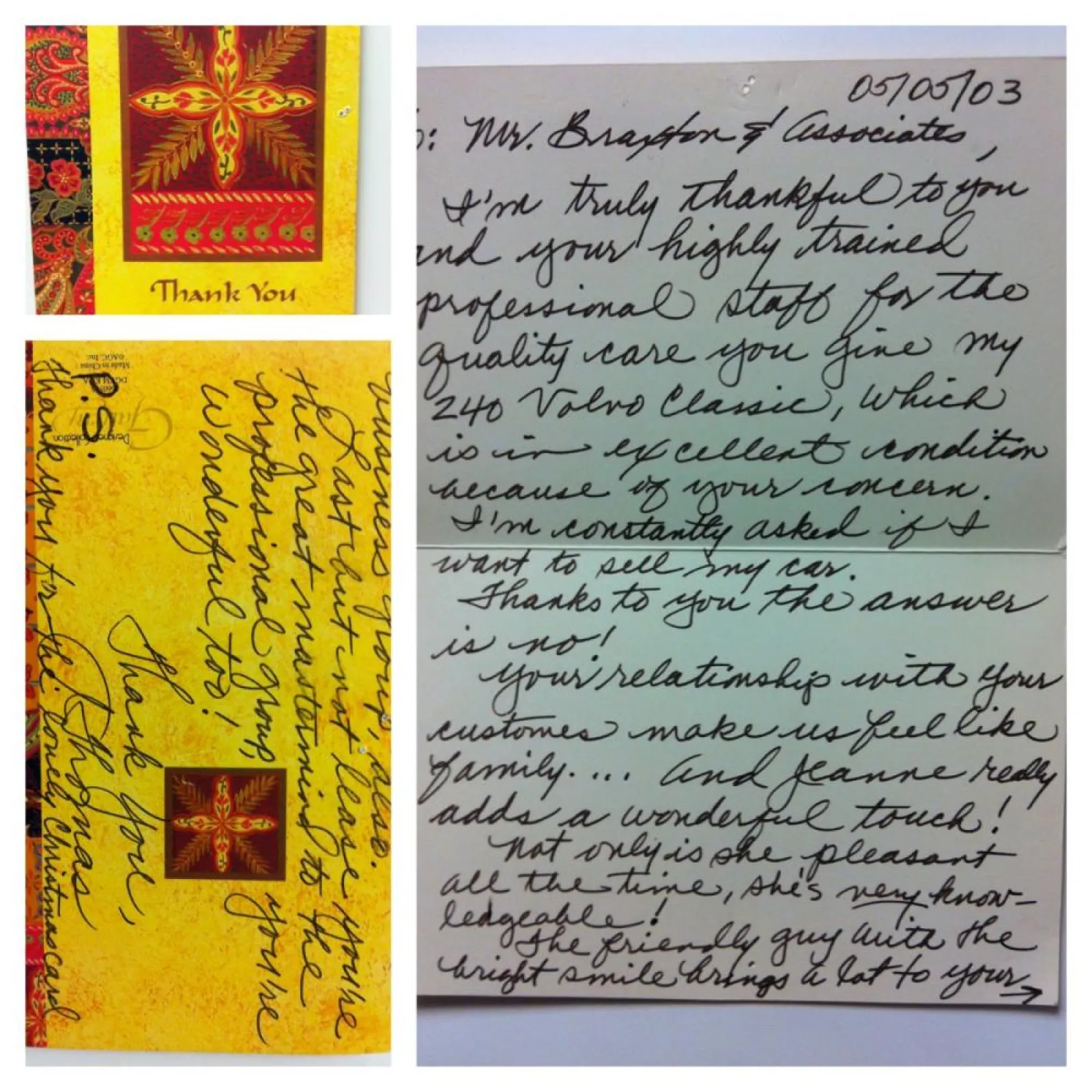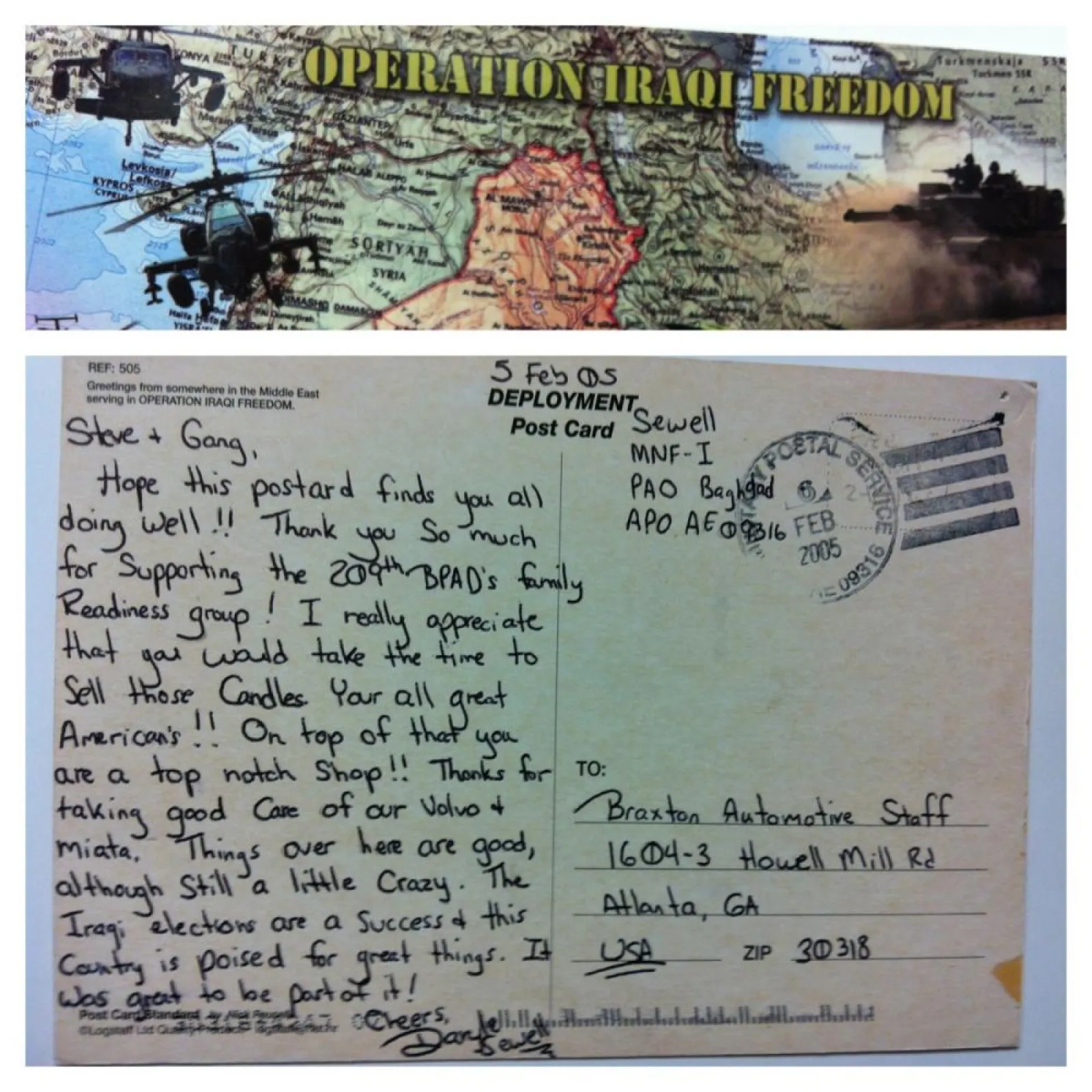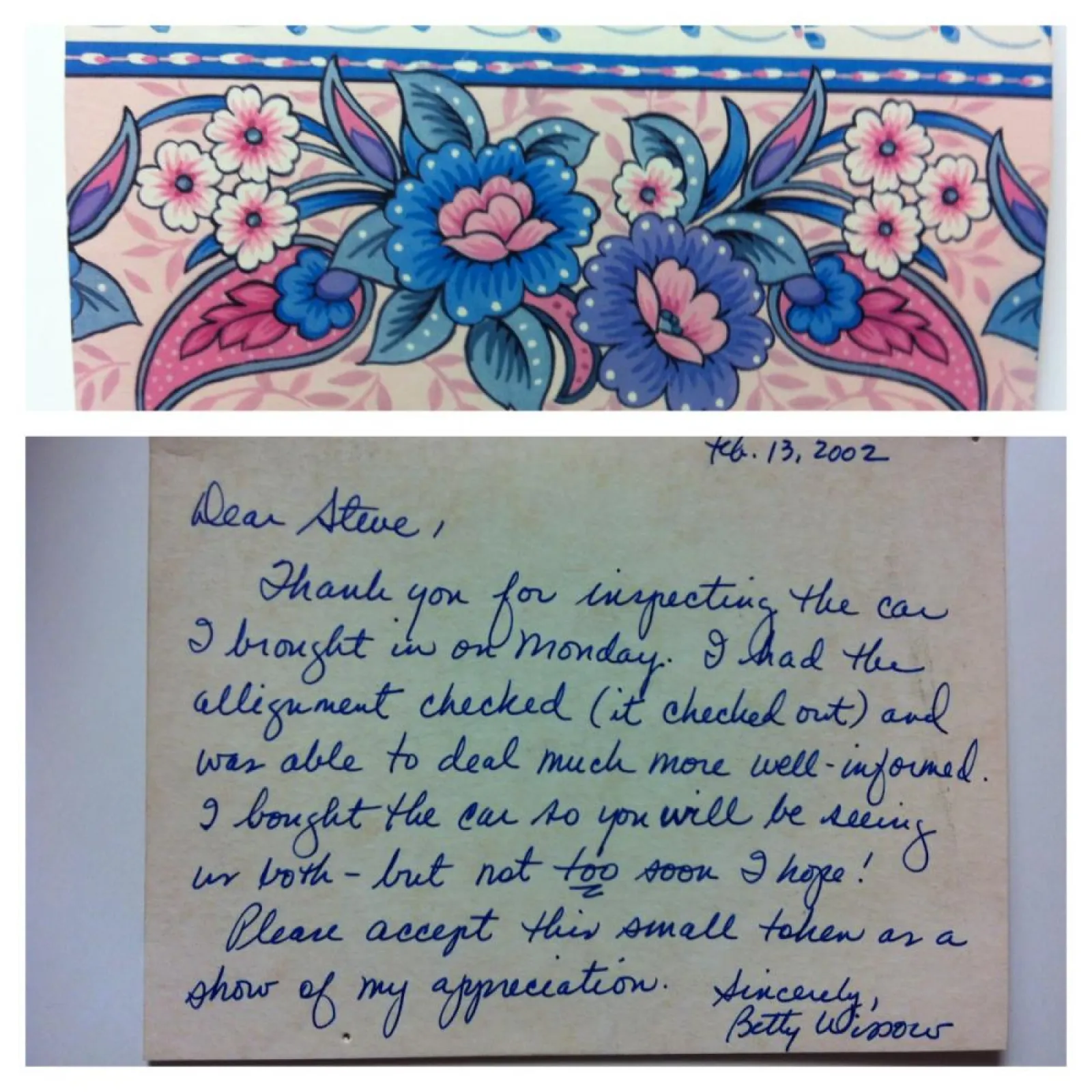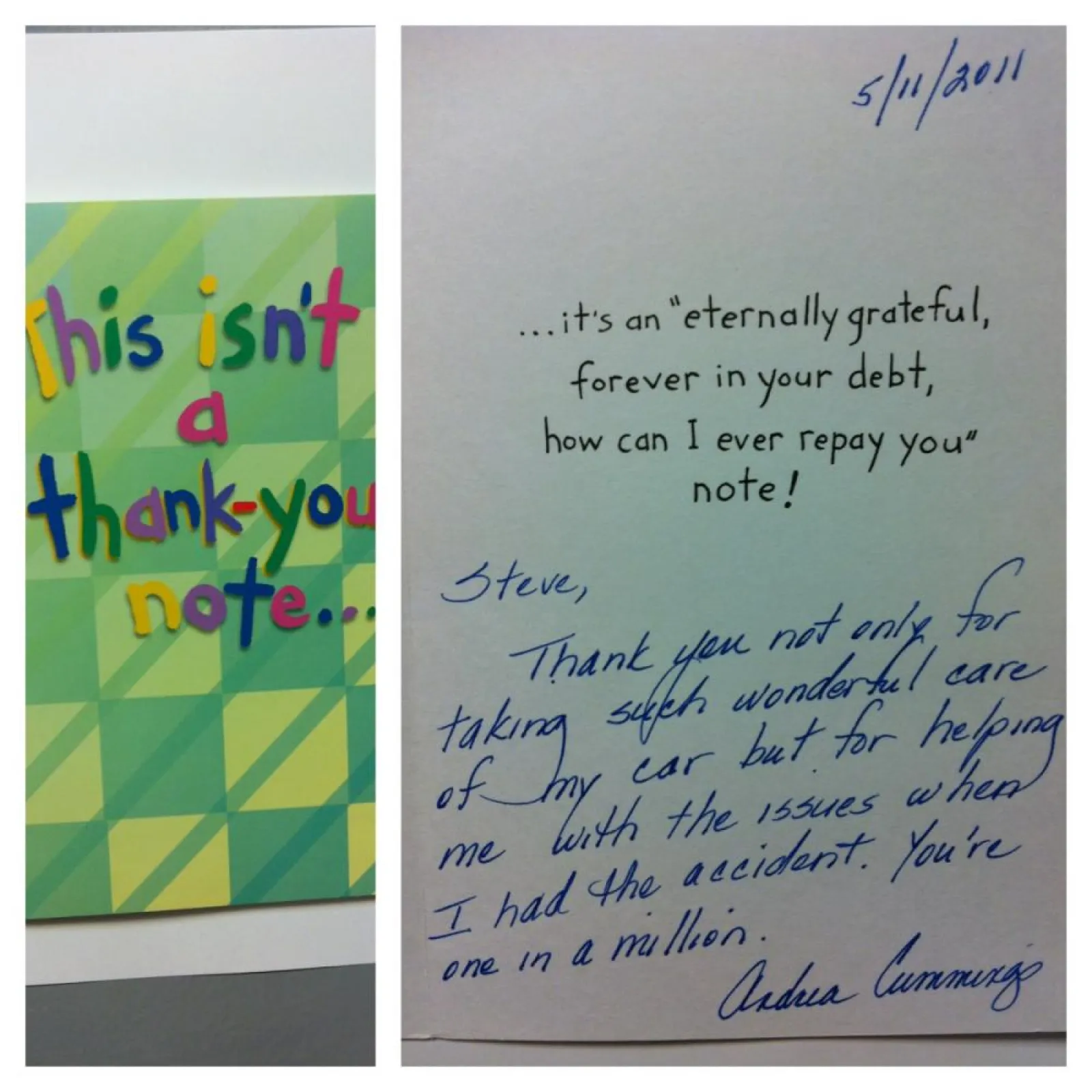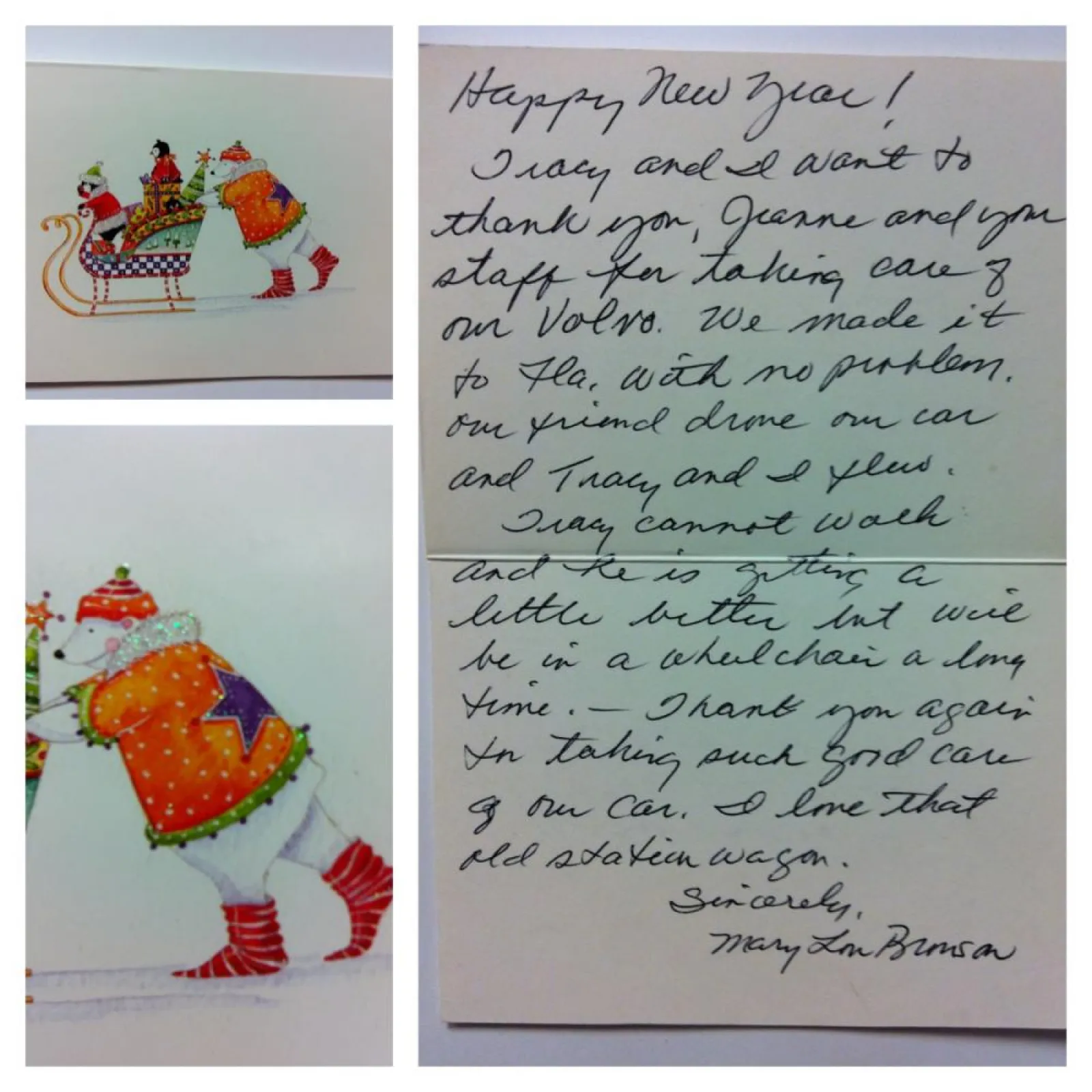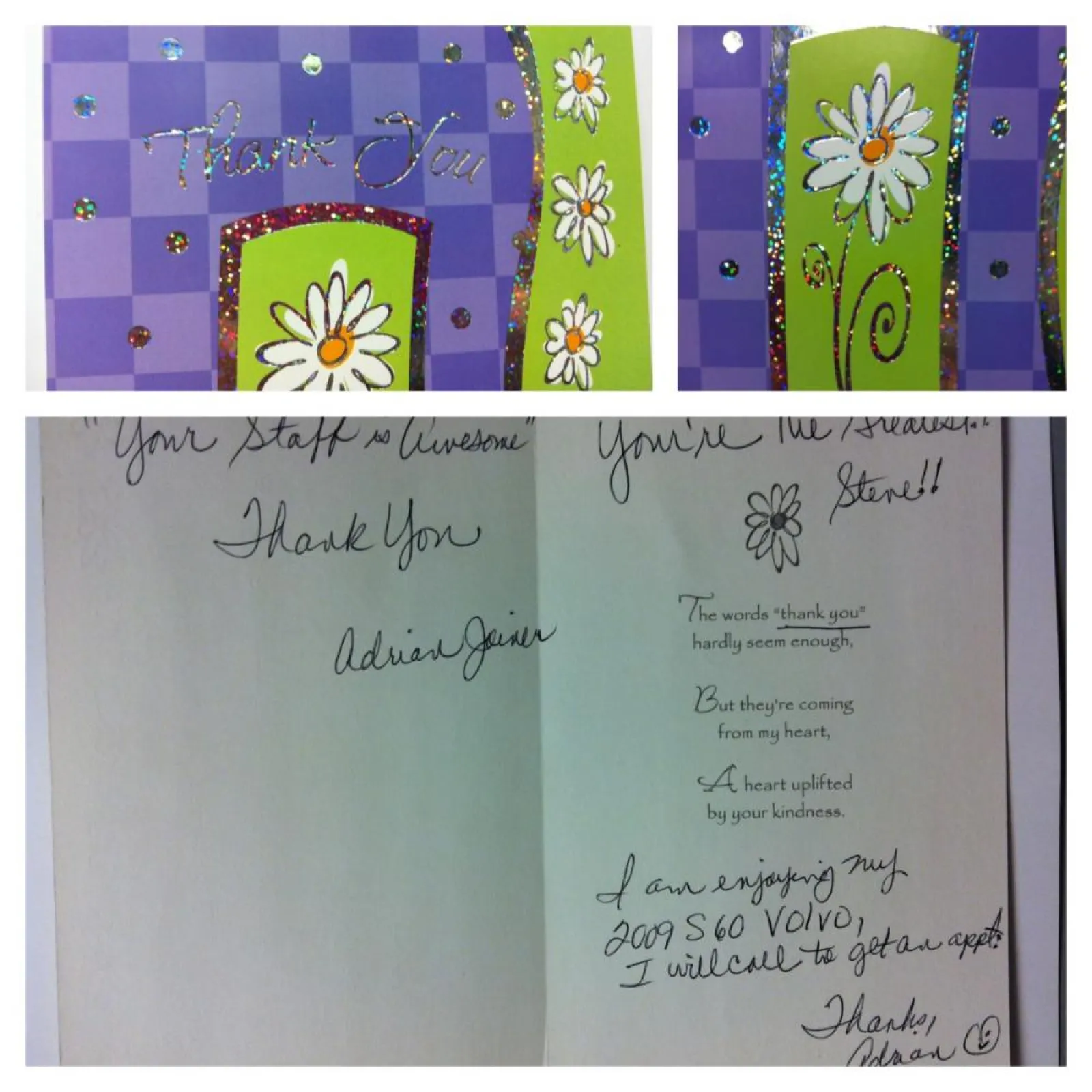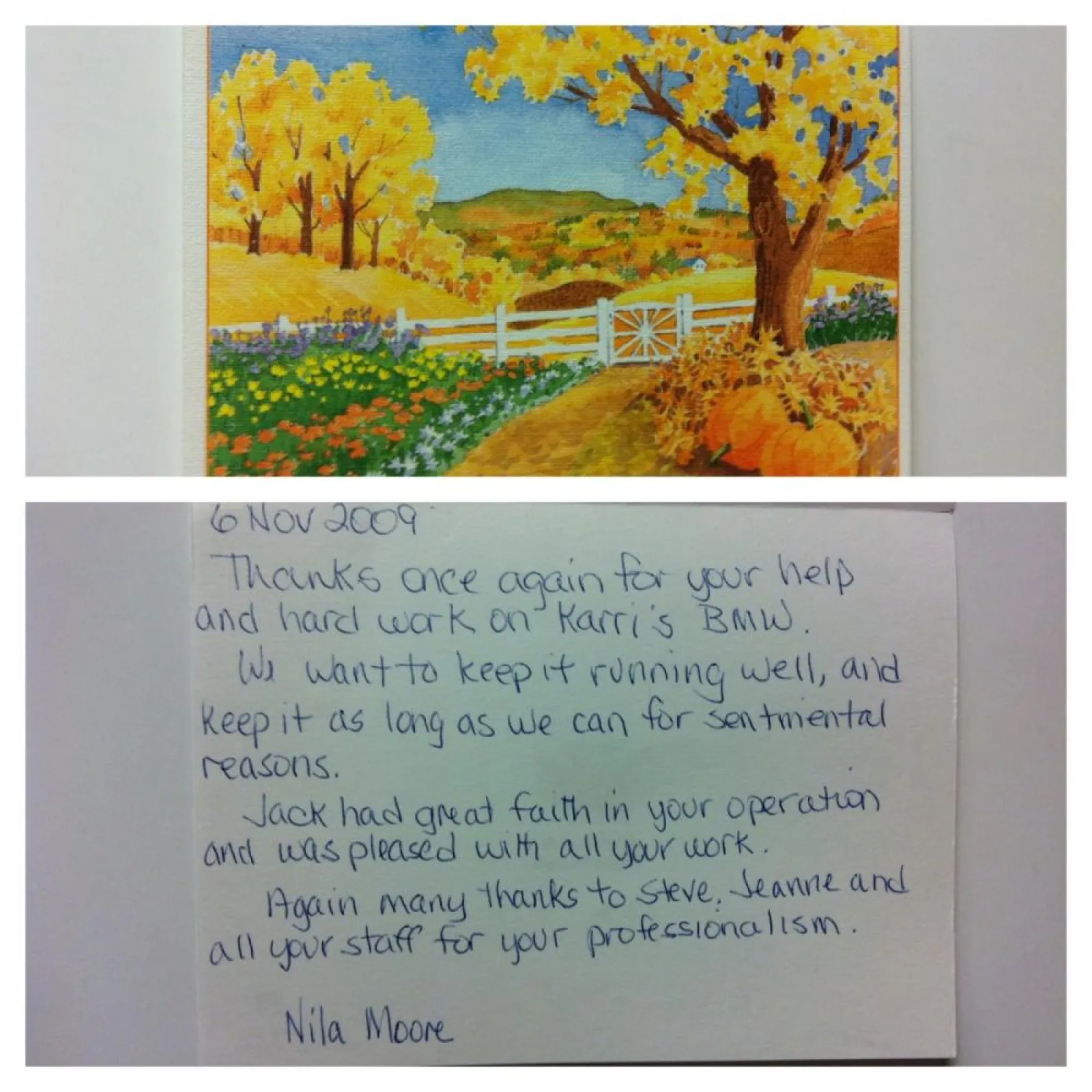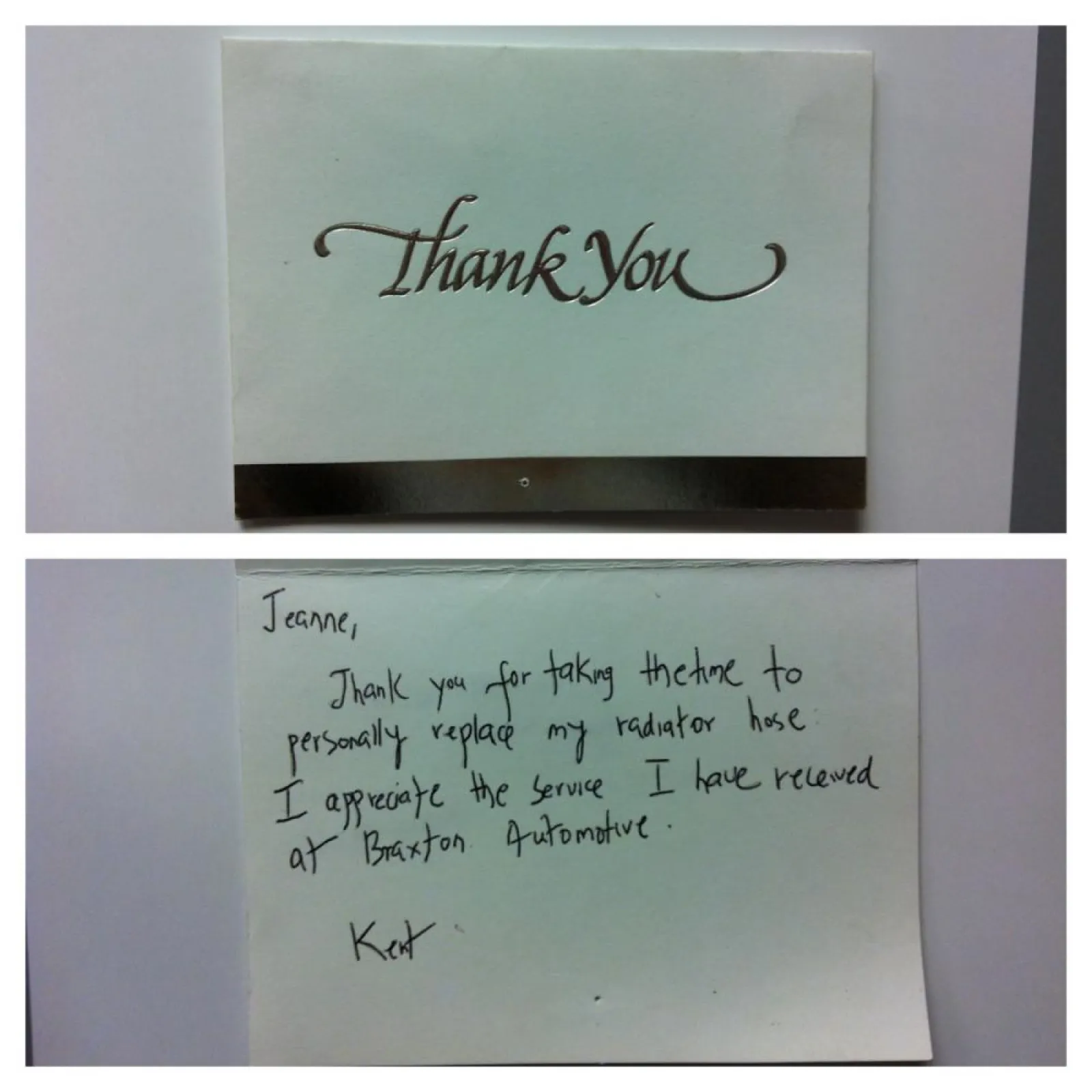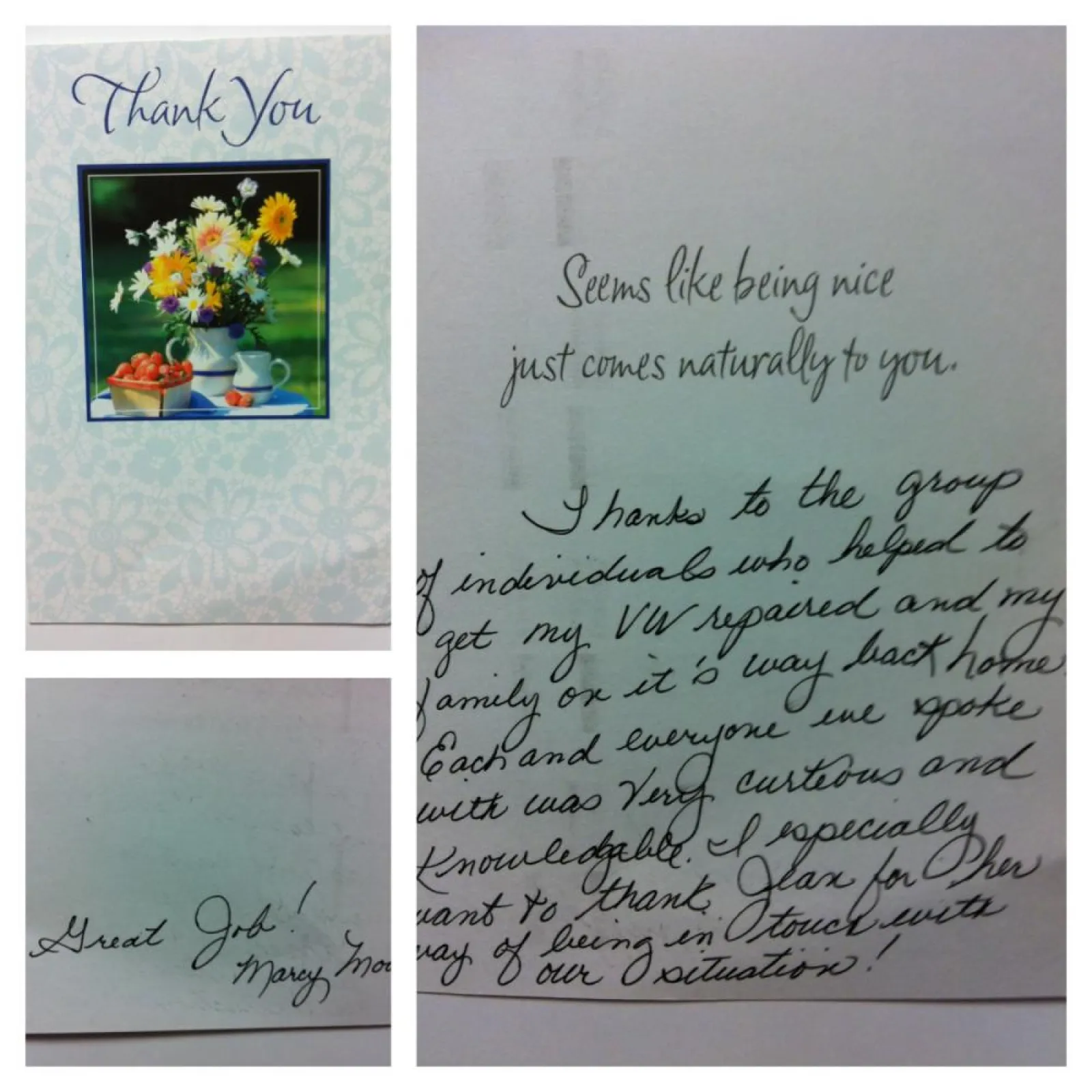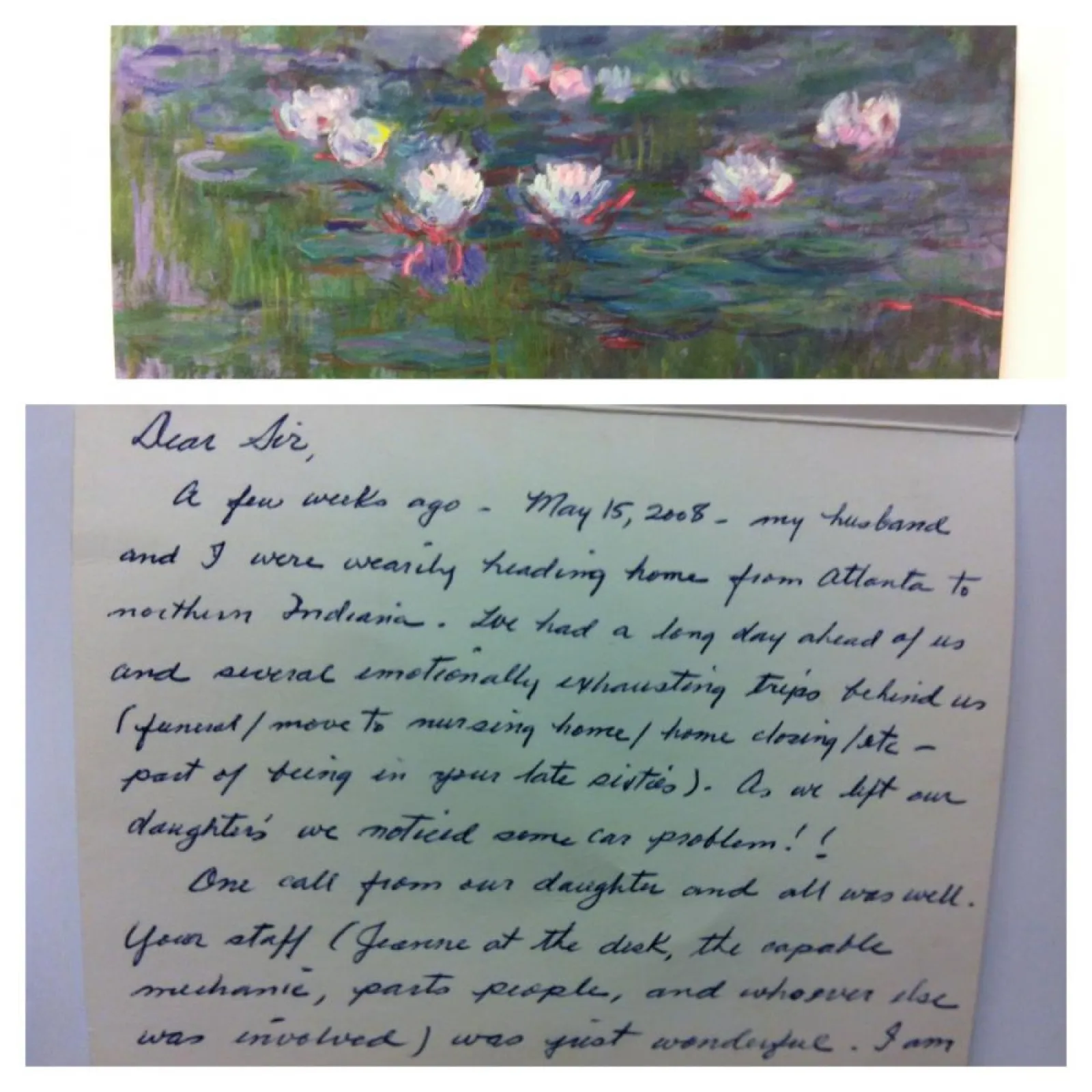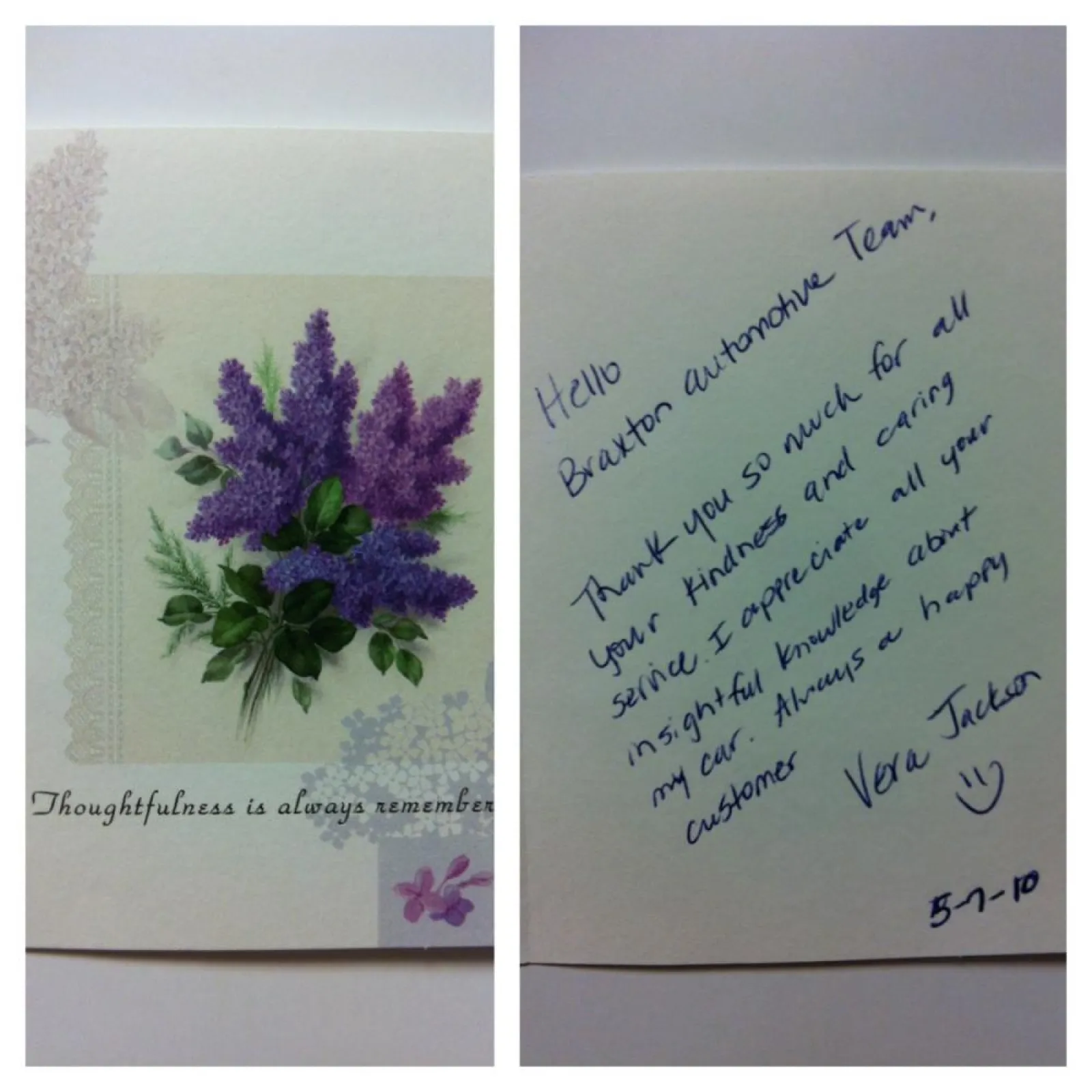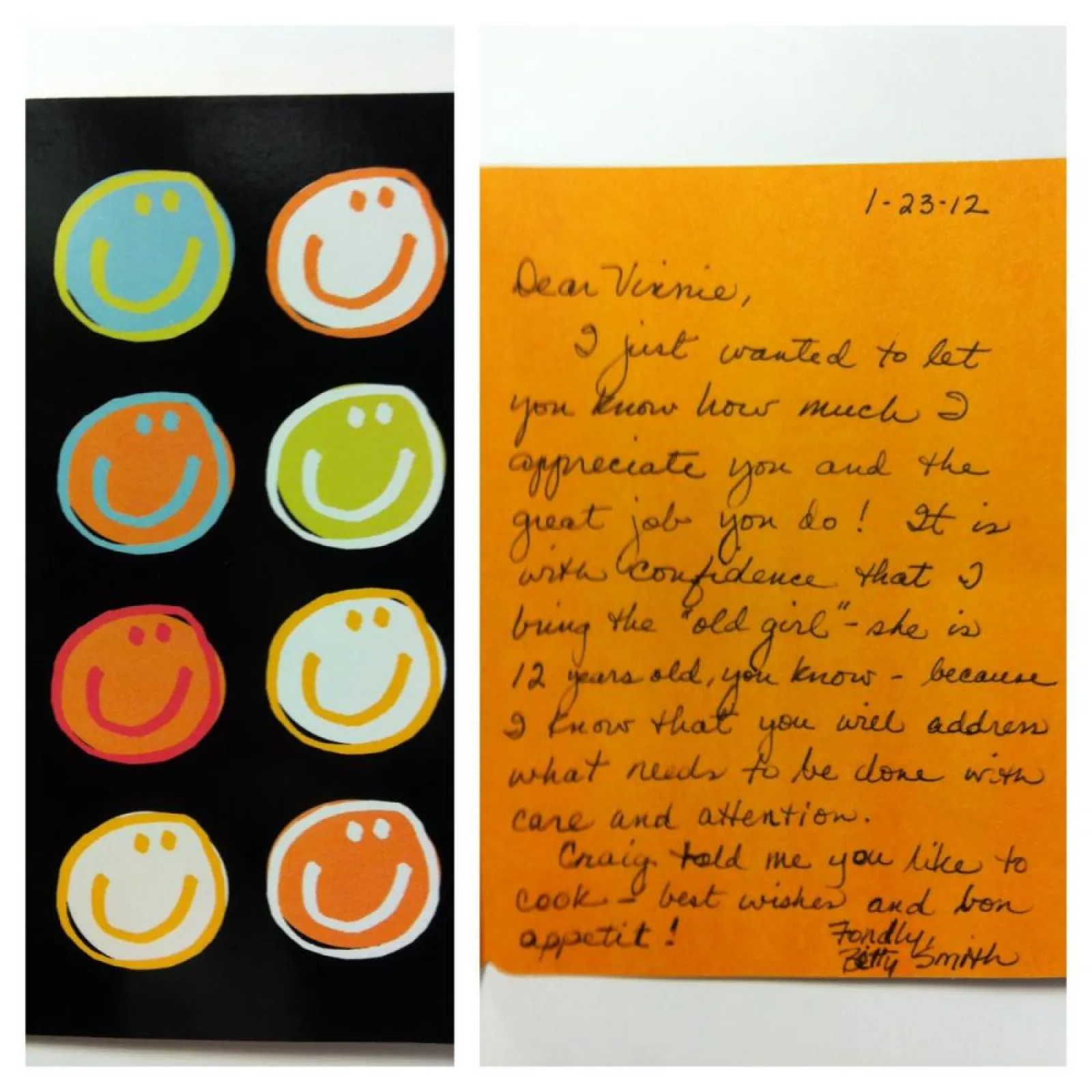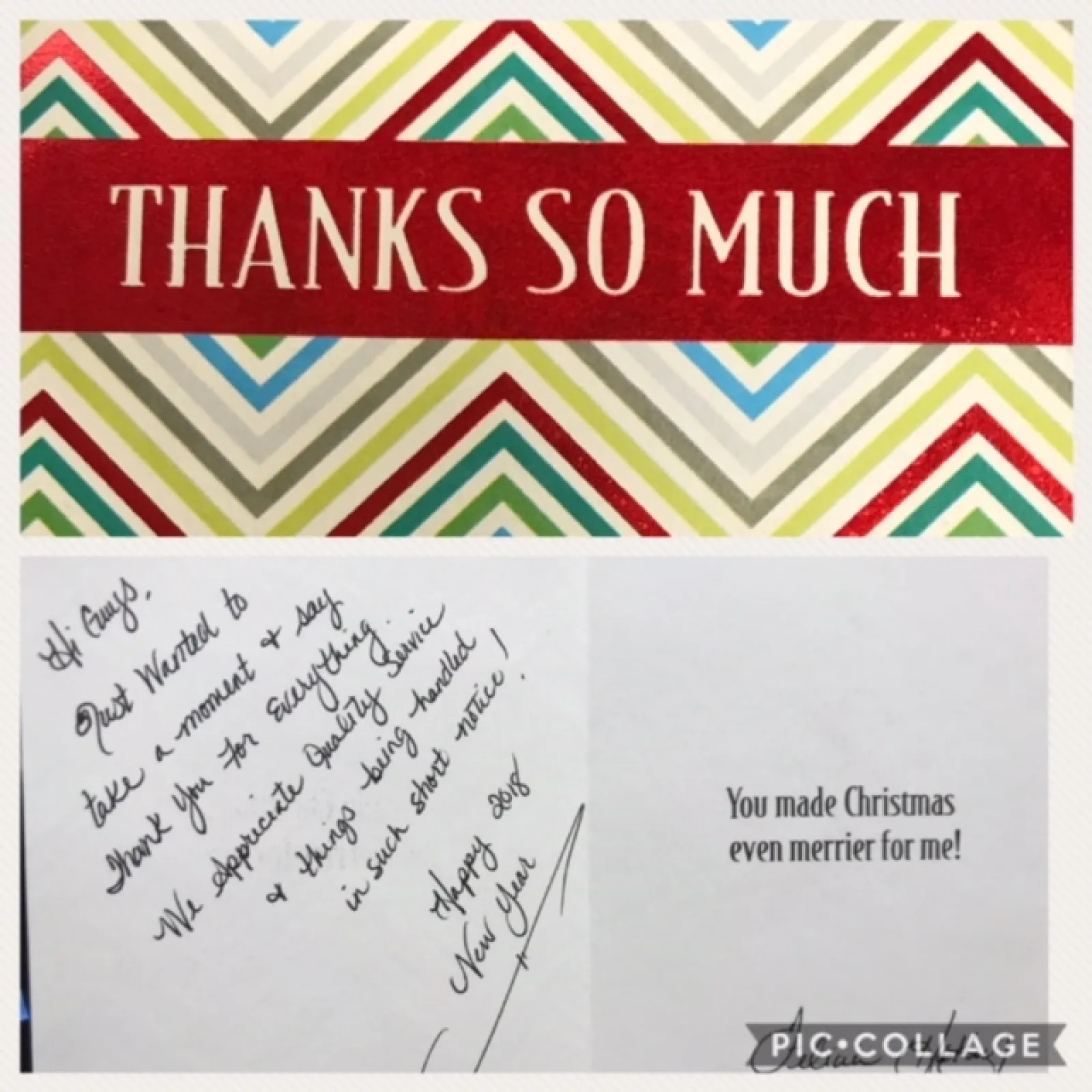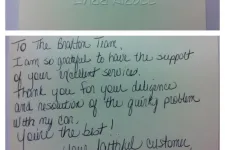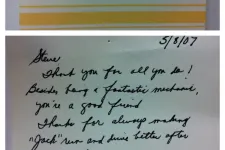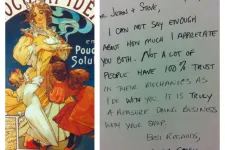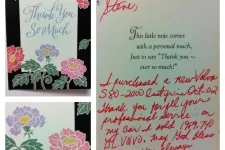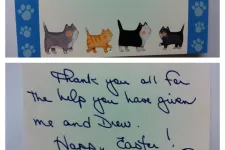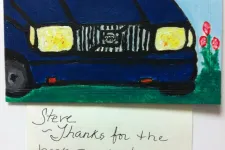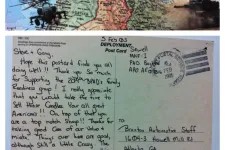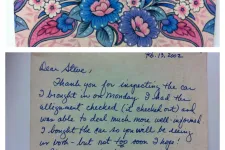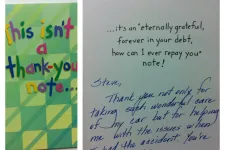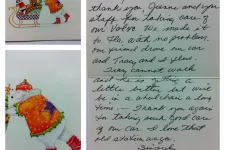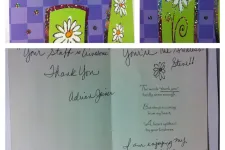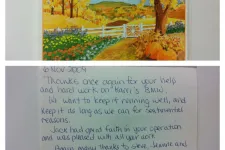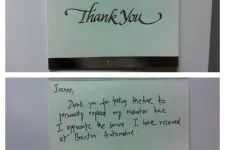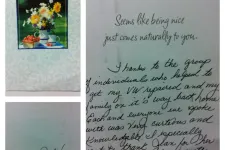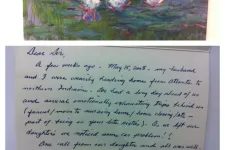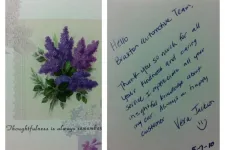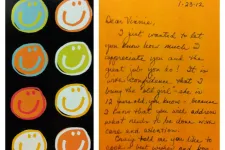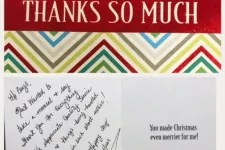 Letters
Does anyone use snail mail anymore? Braxton's customers do! We receive 'Thank You' letters all the time and they mean so much! Whether they are typed, hand-written or drawn, they make a world of difference to us. It's safe to say that we have the best customers around.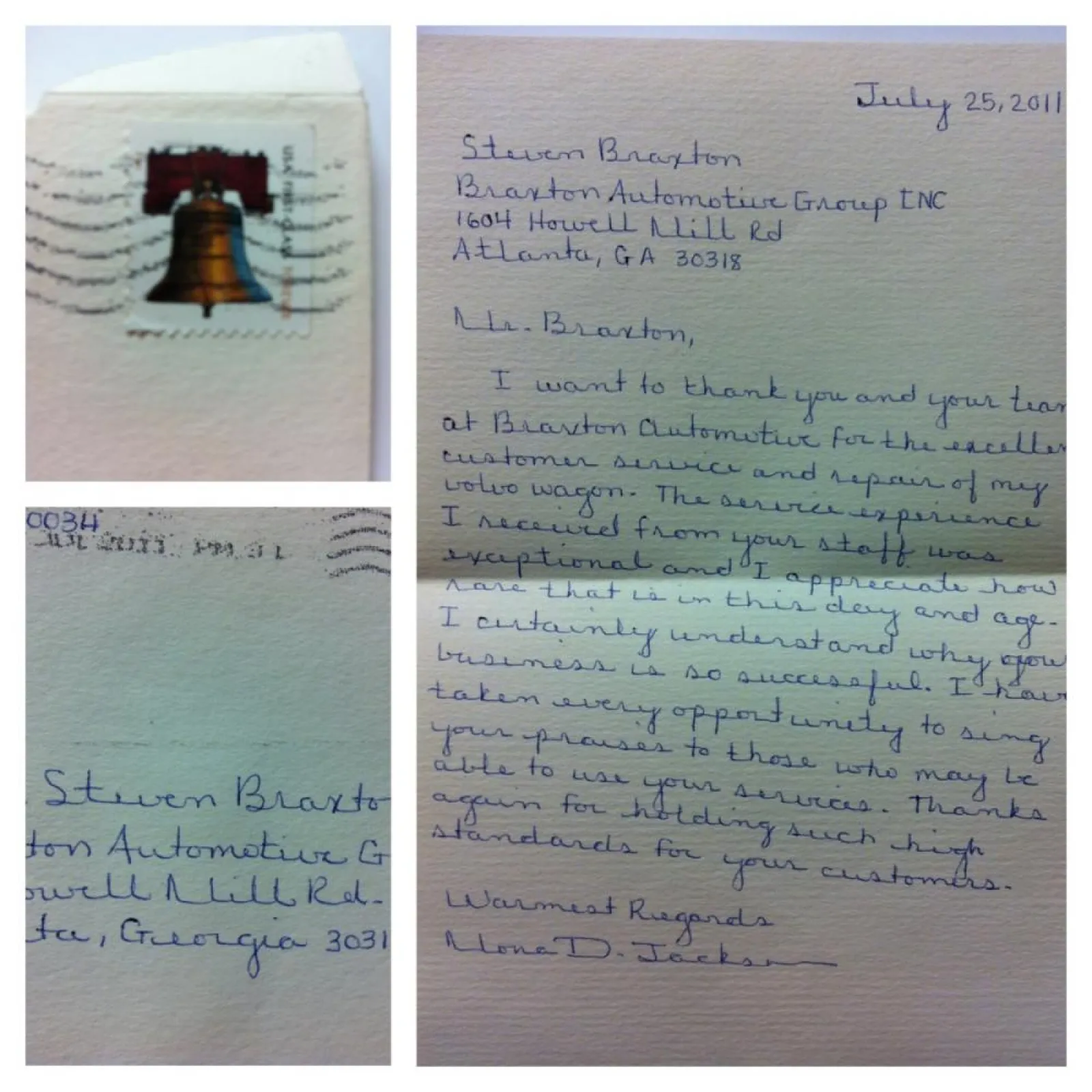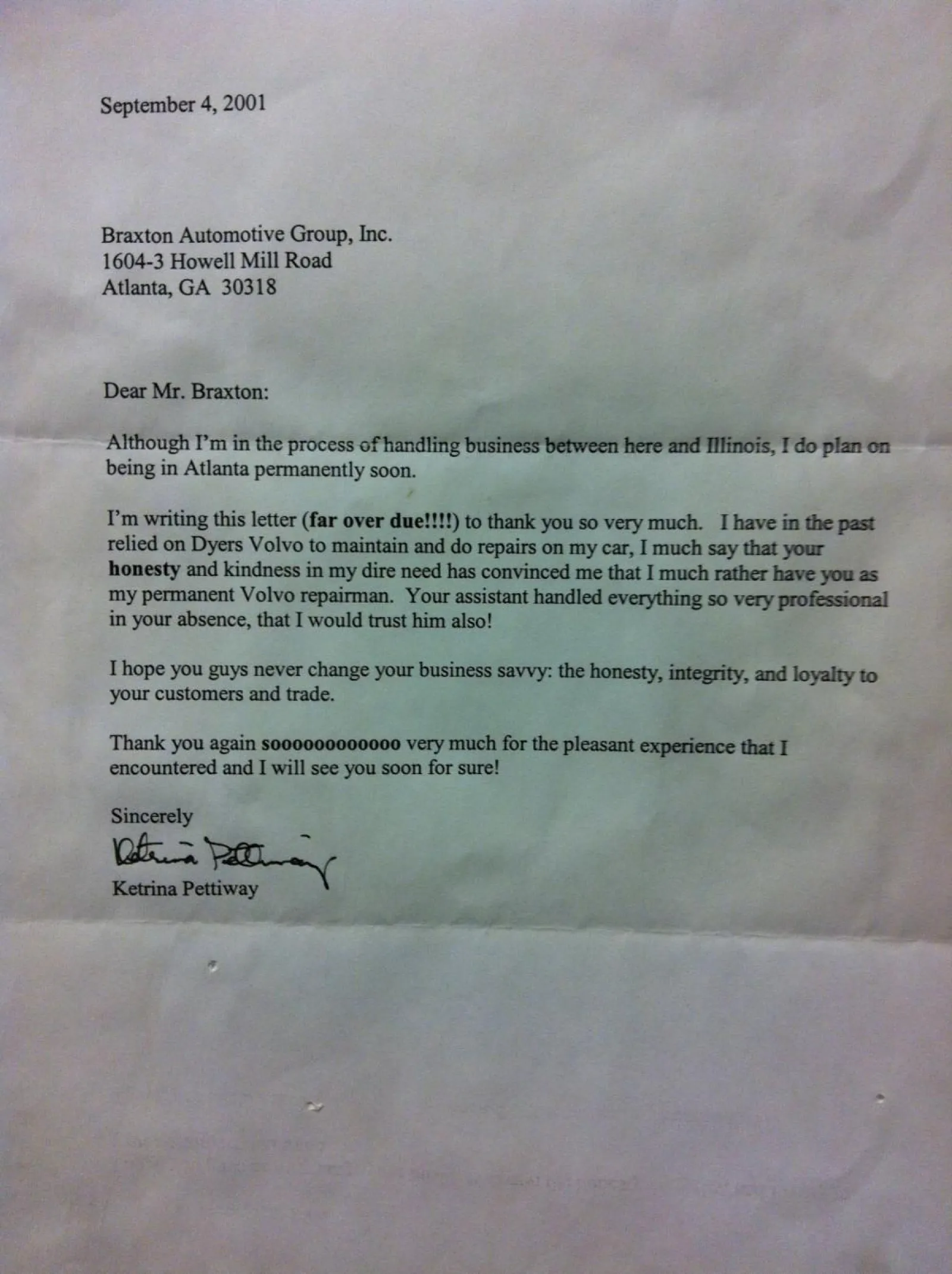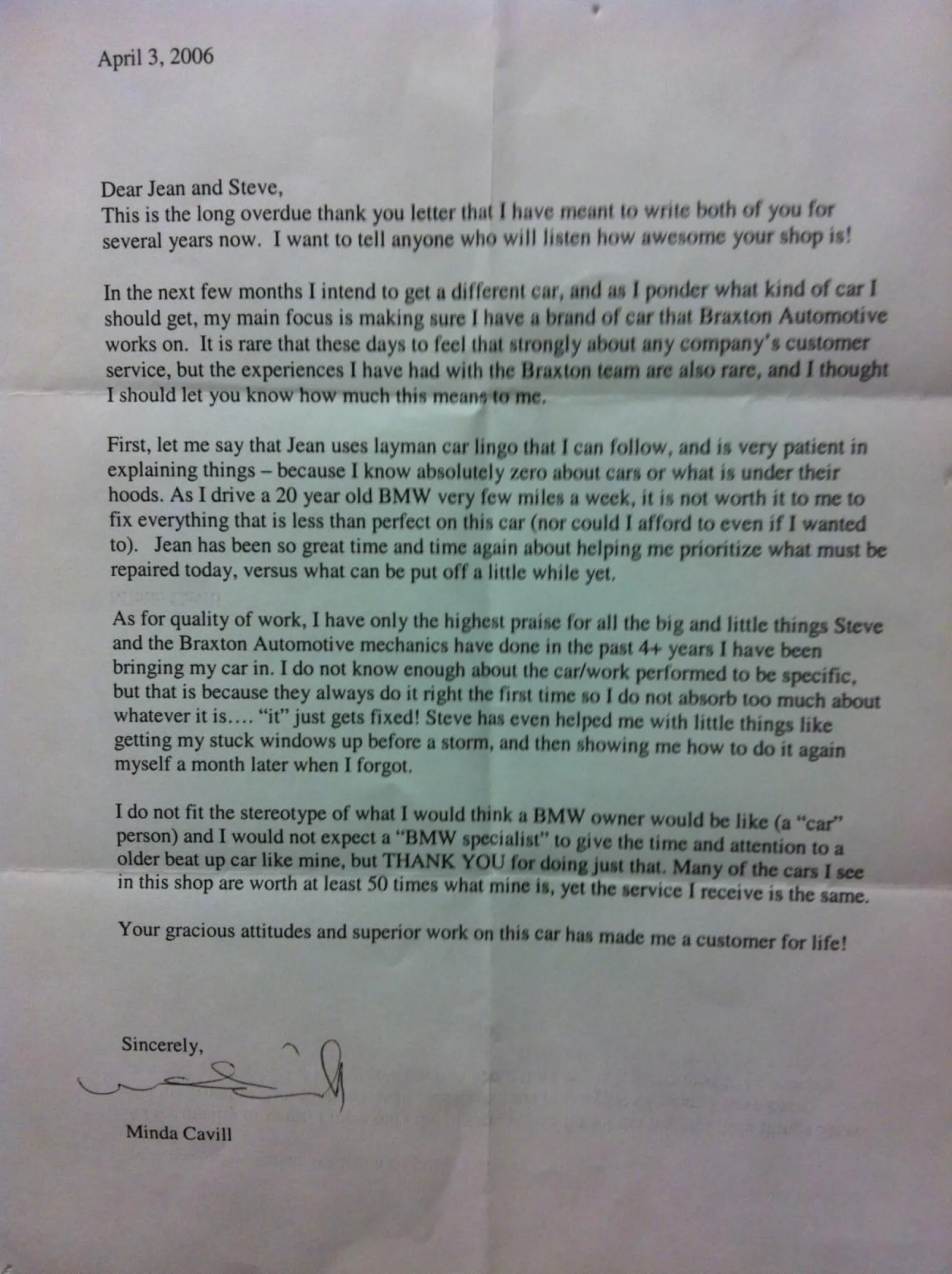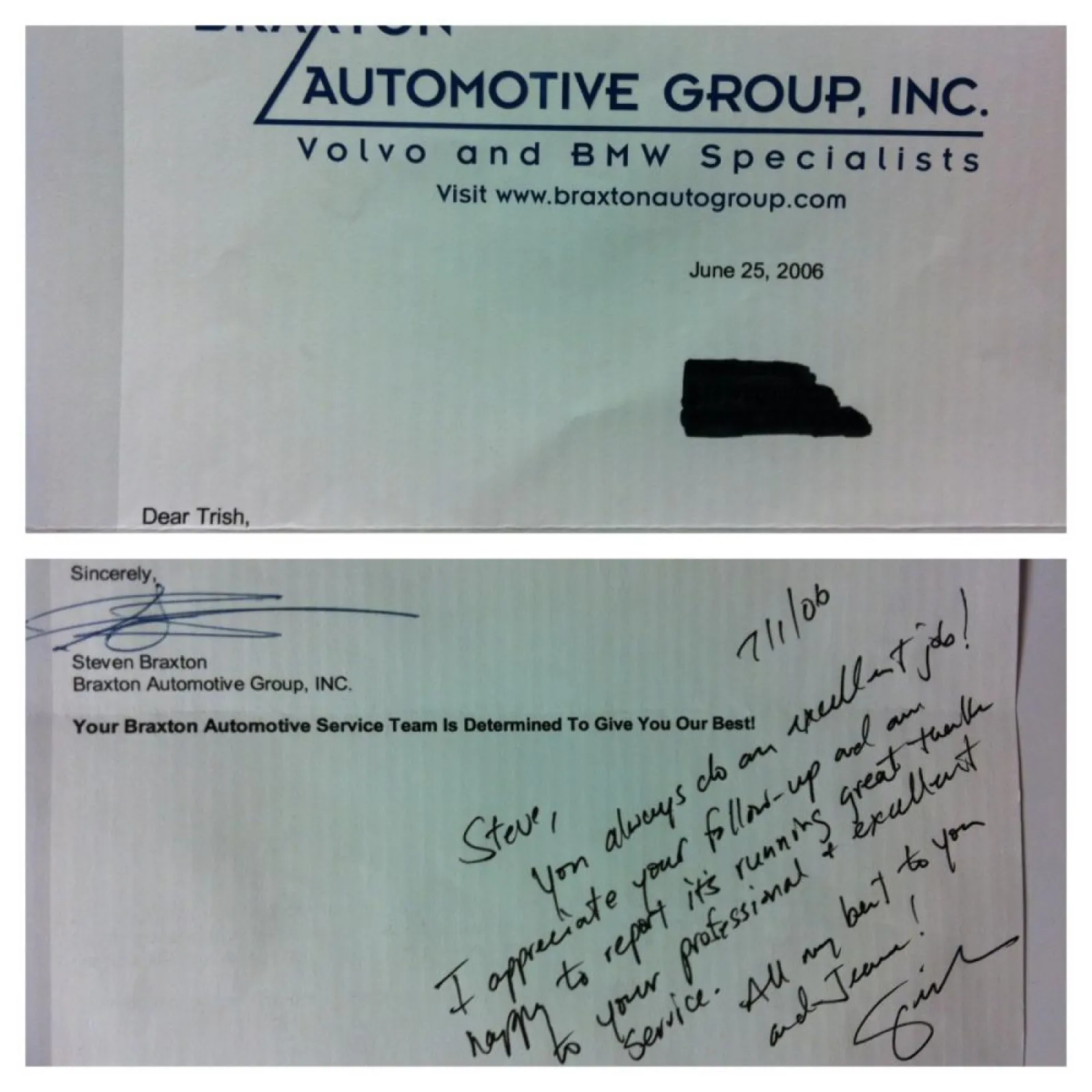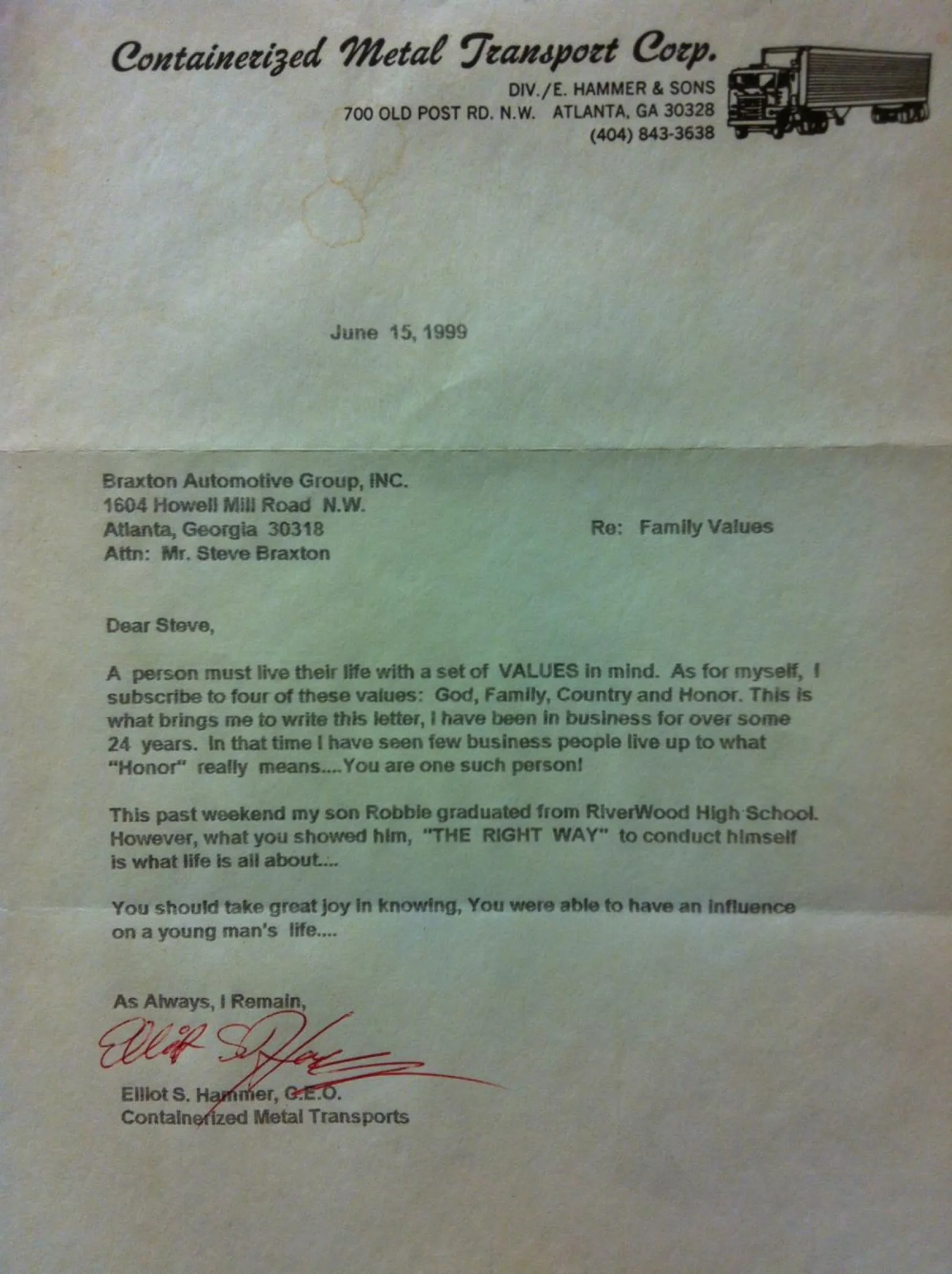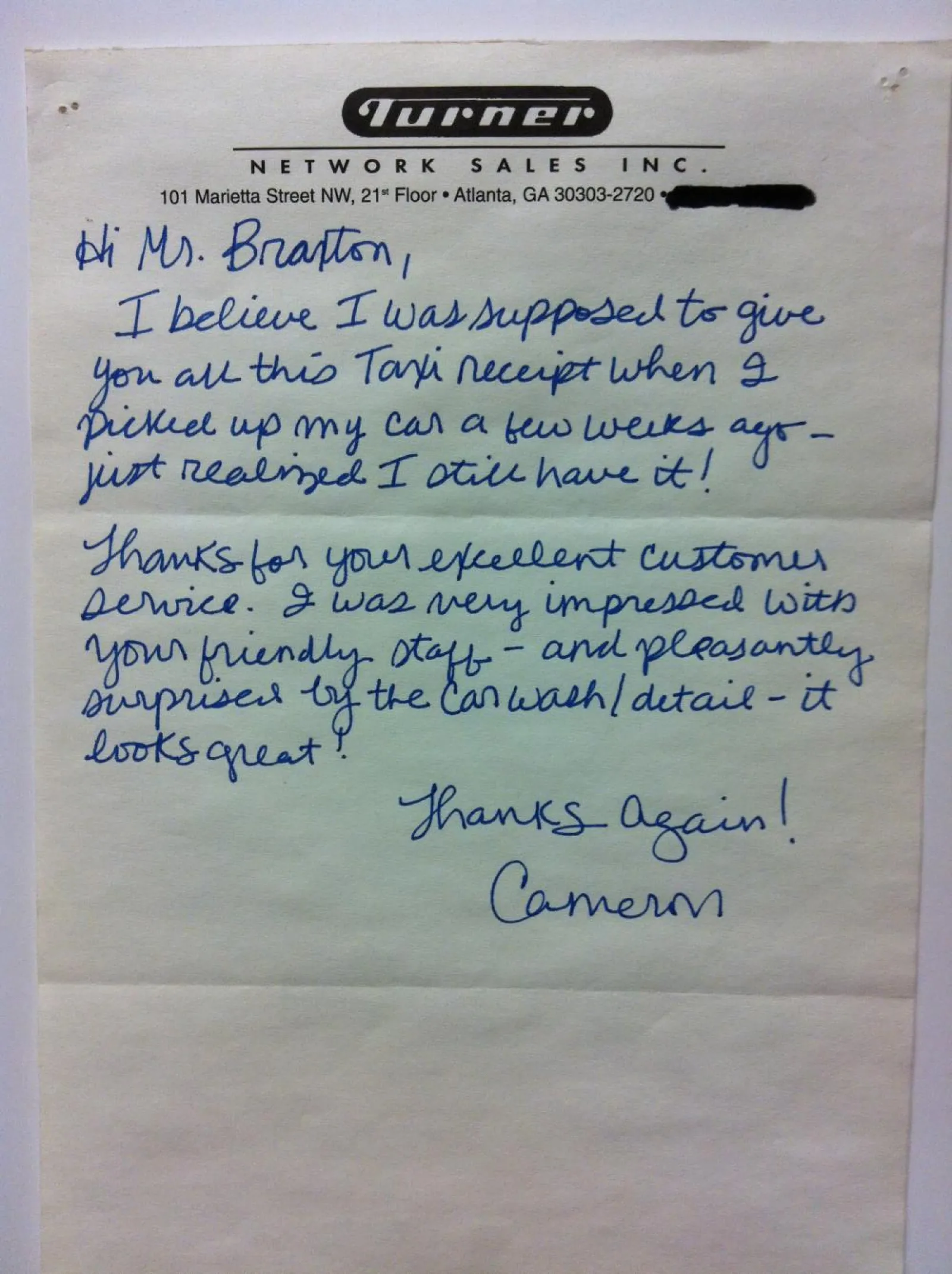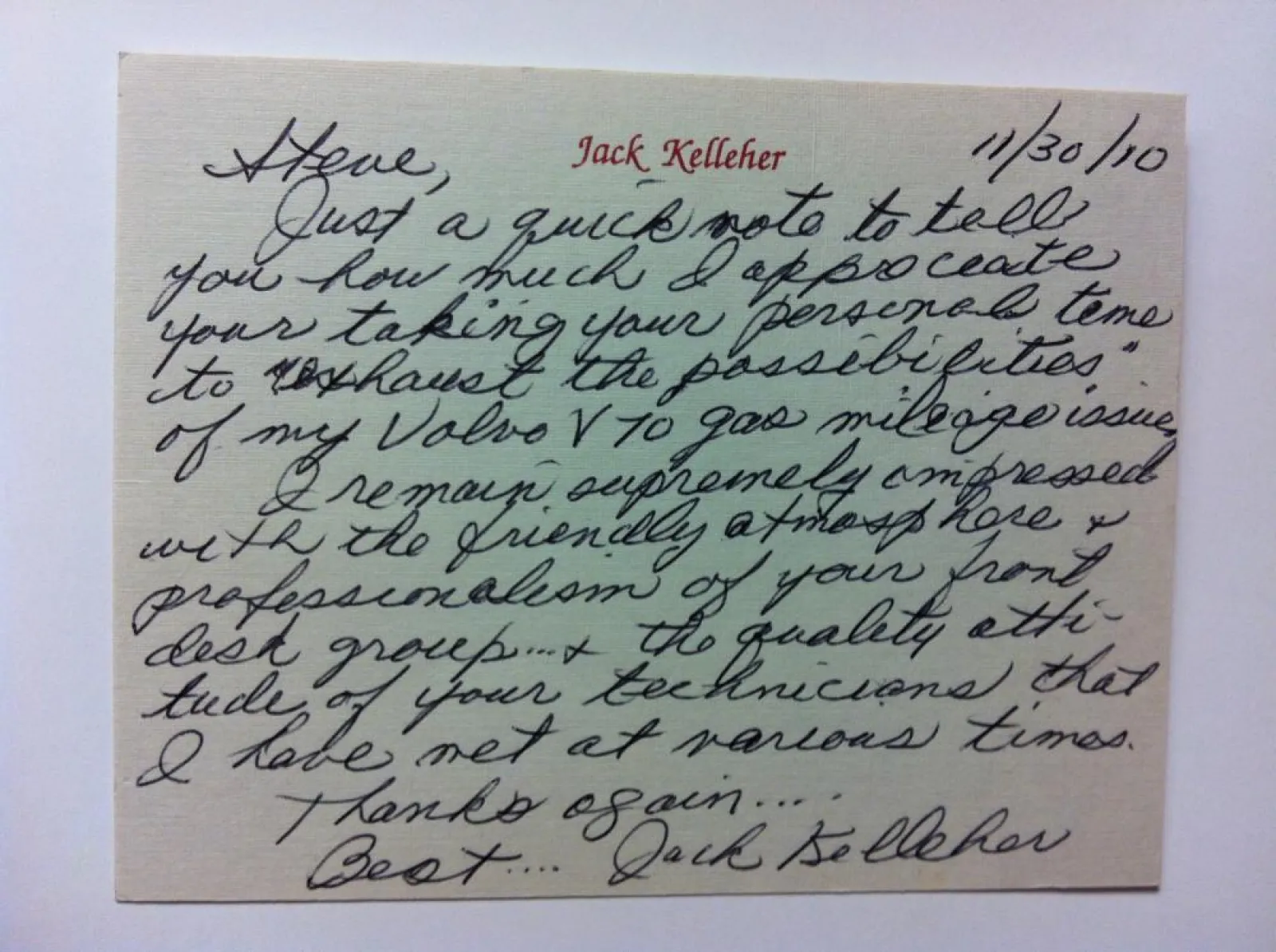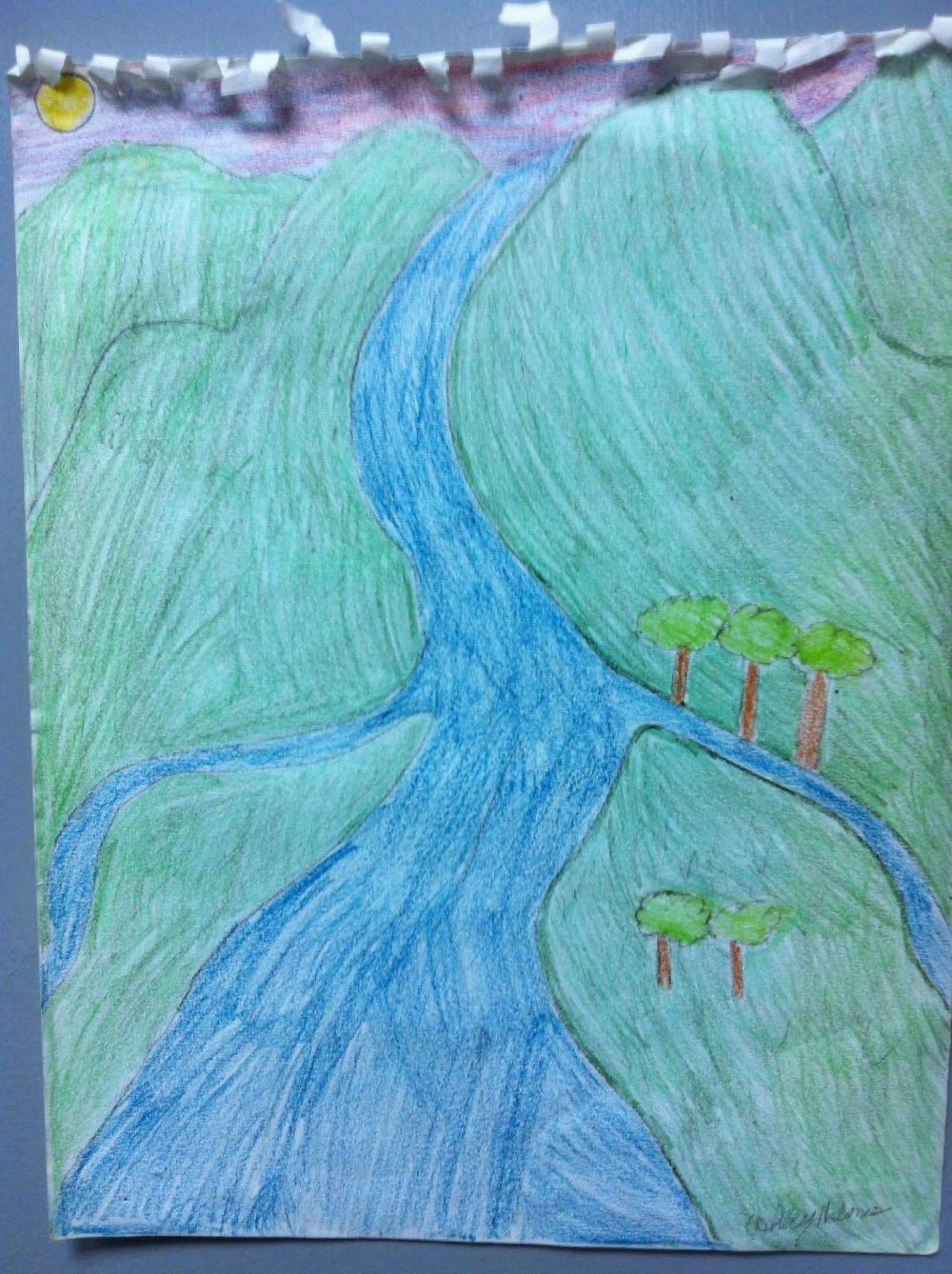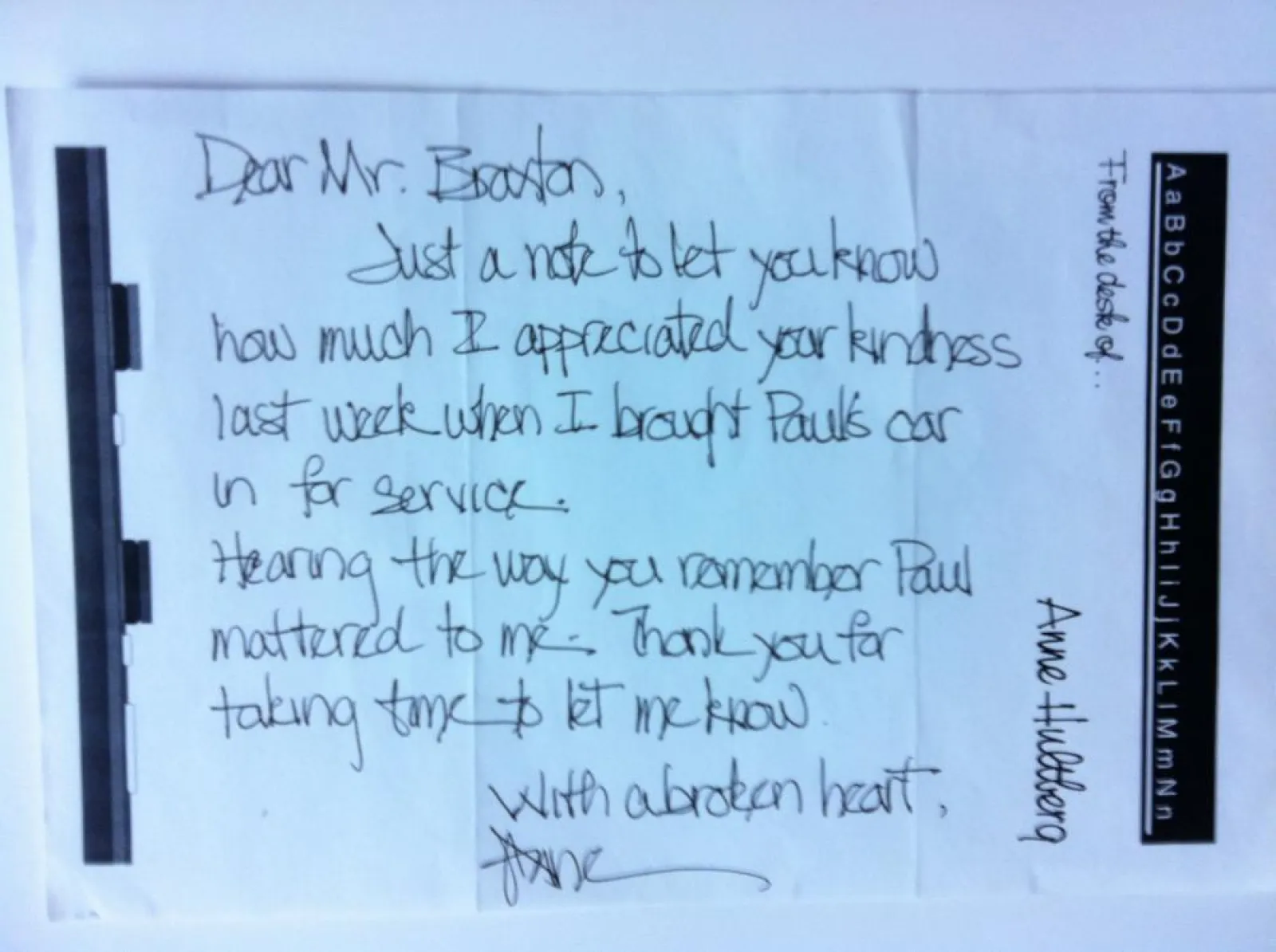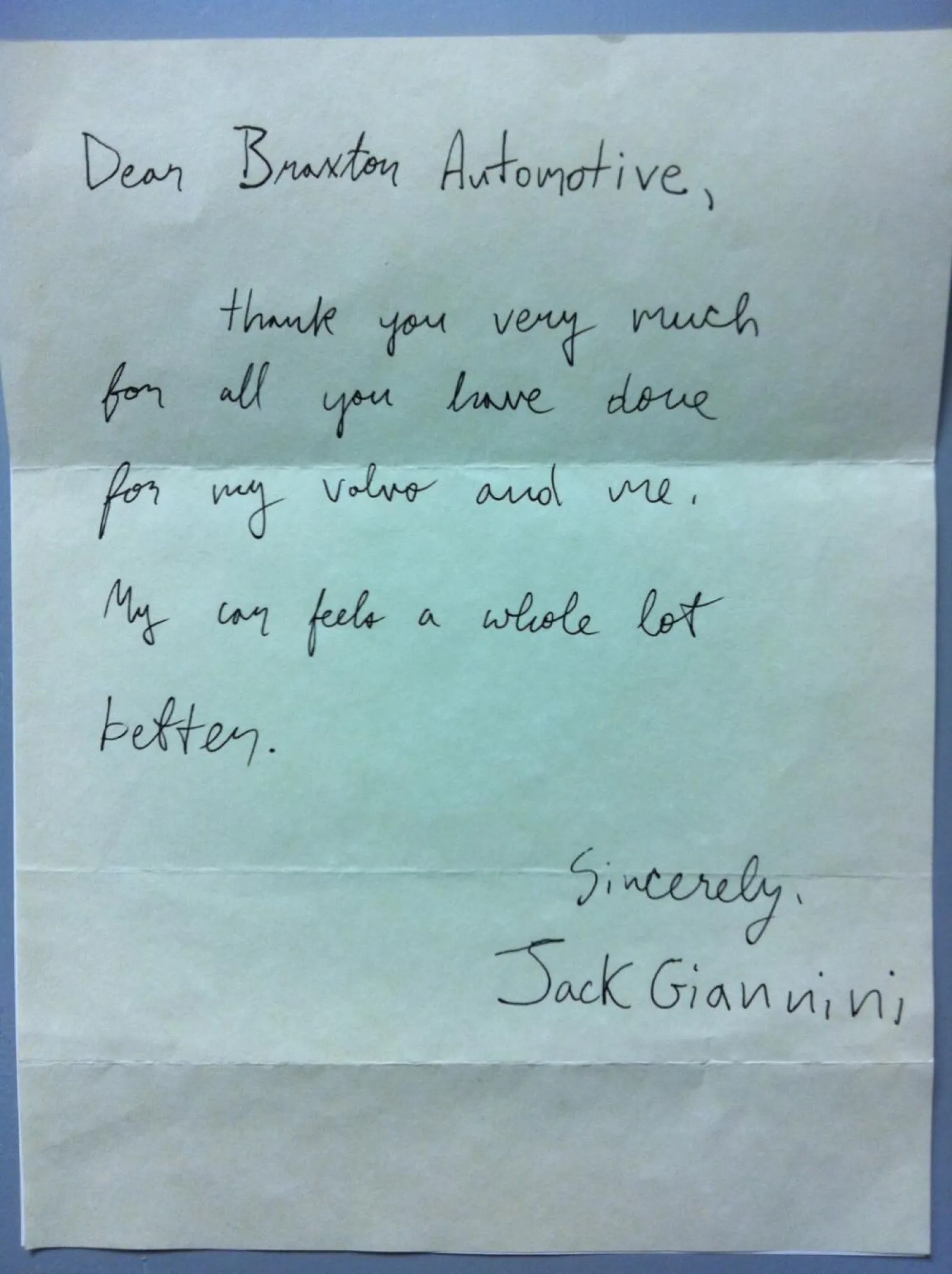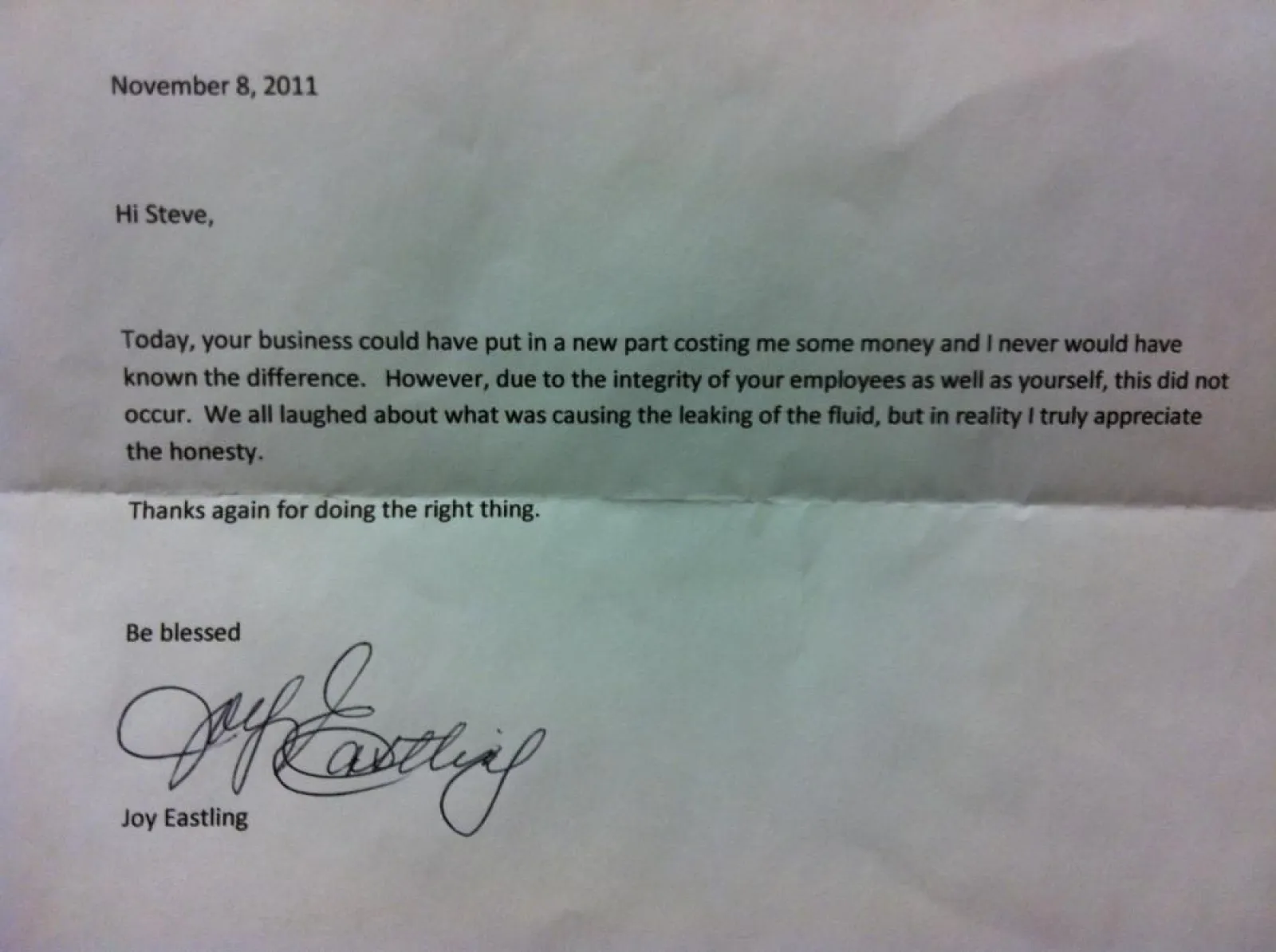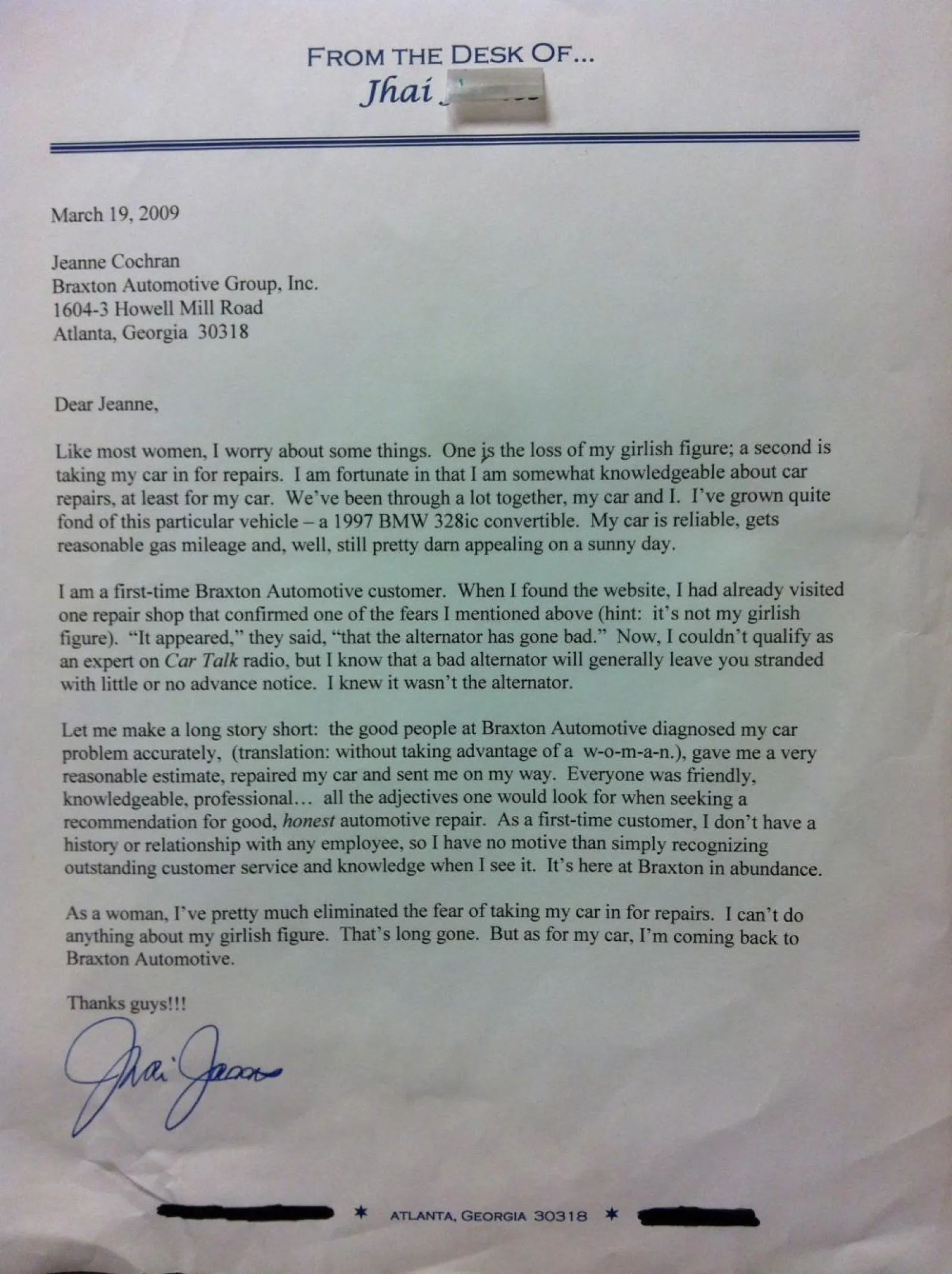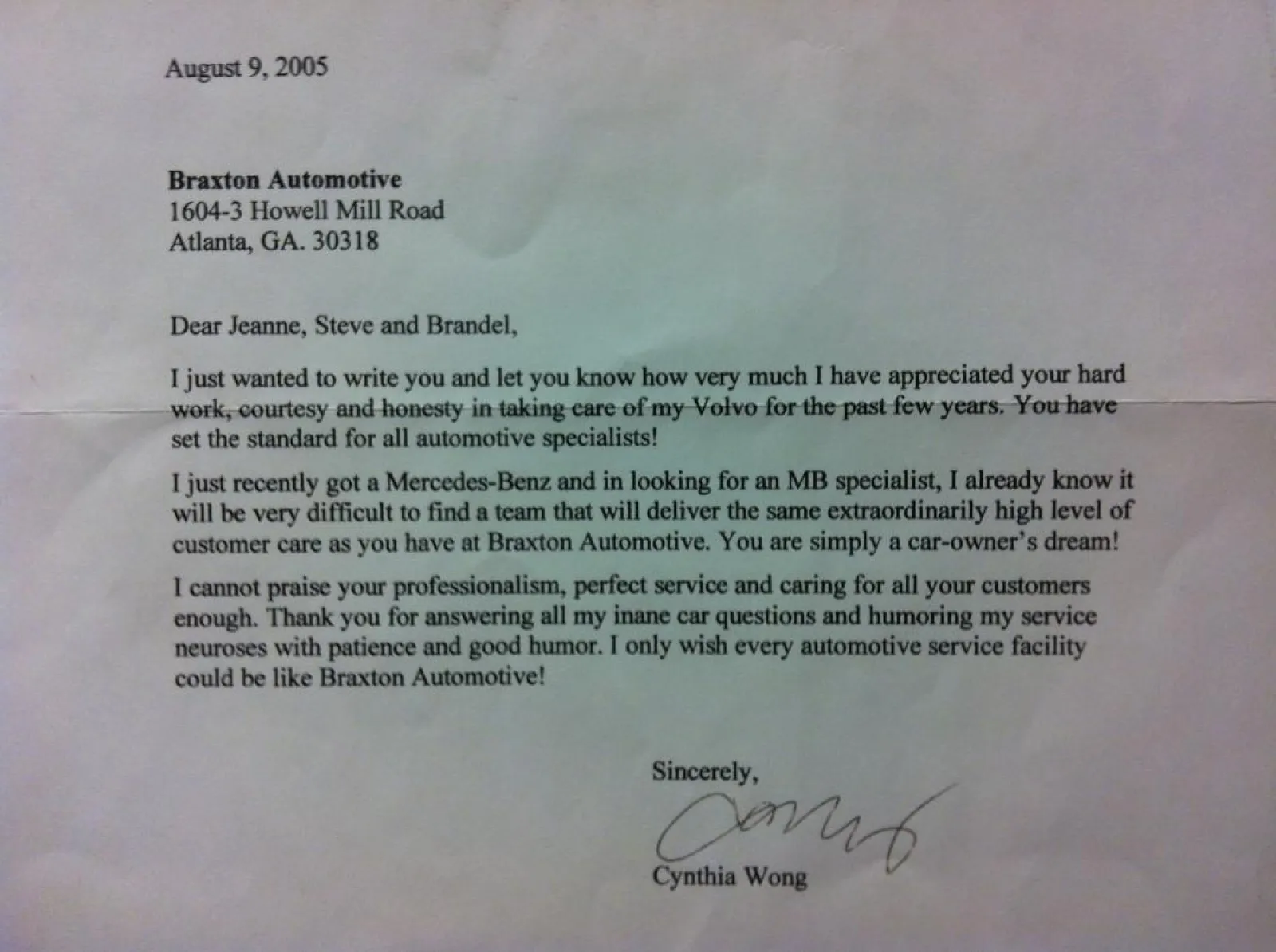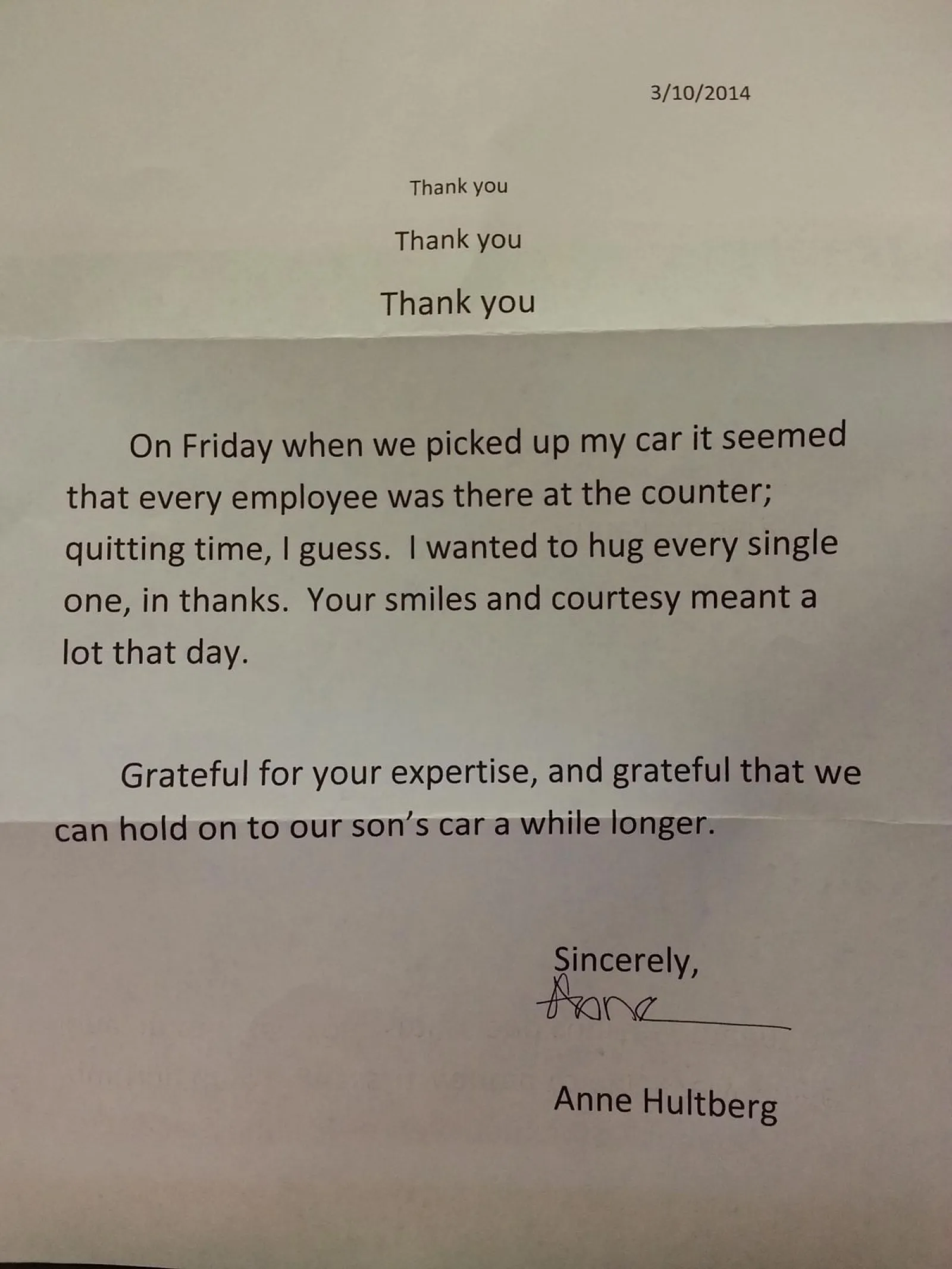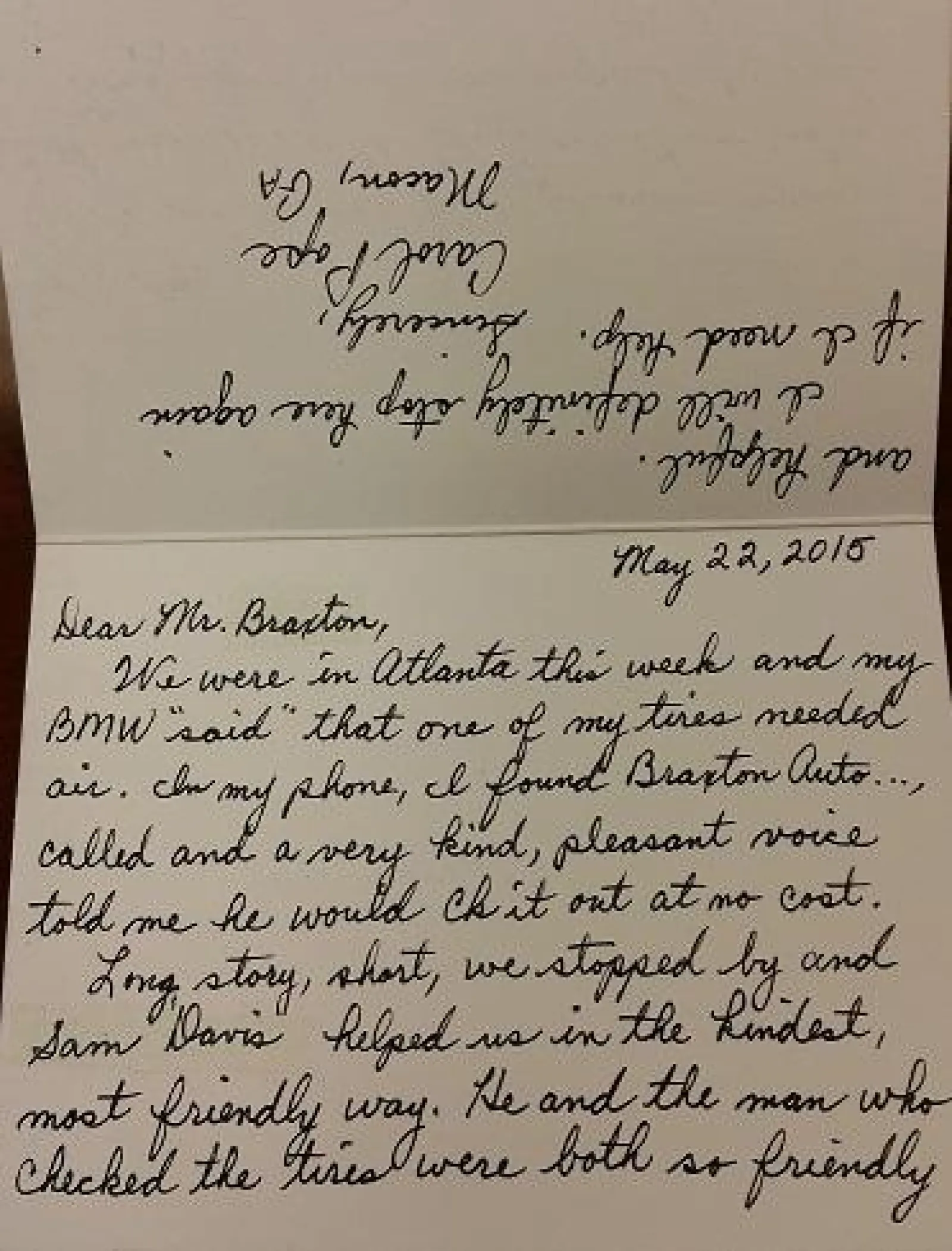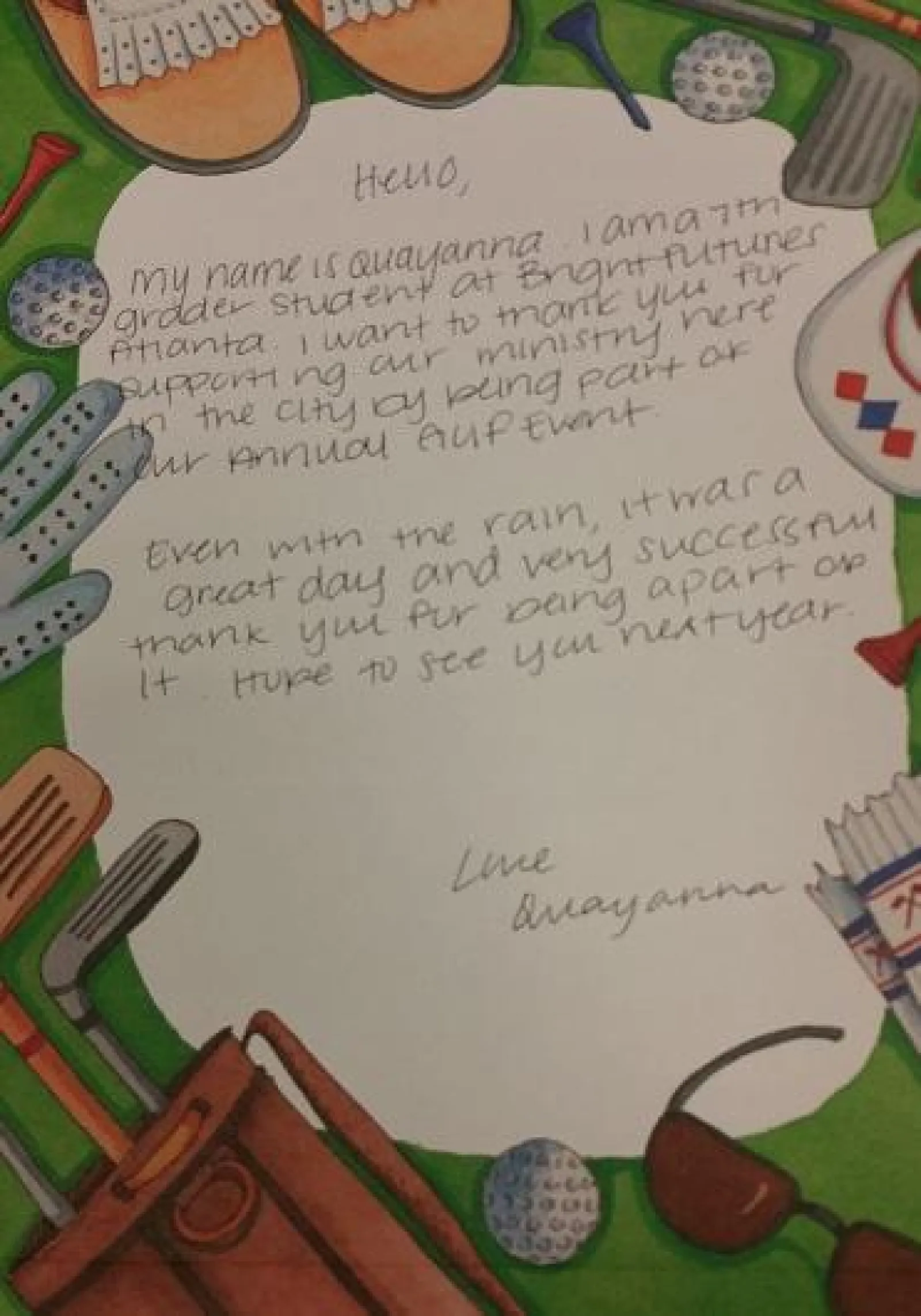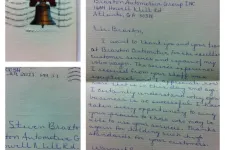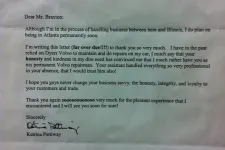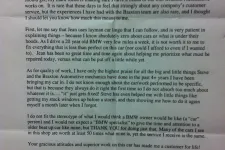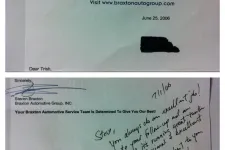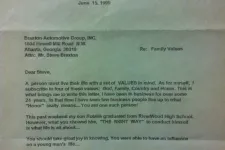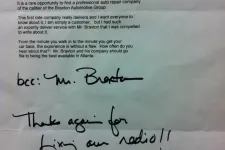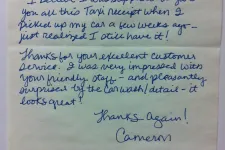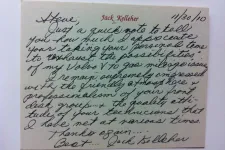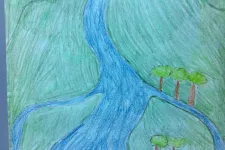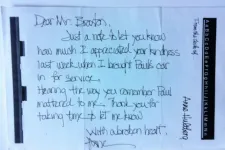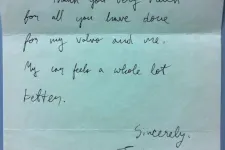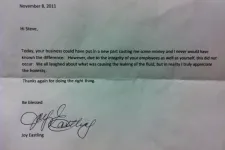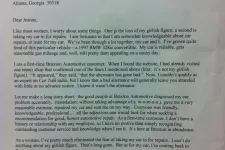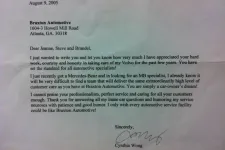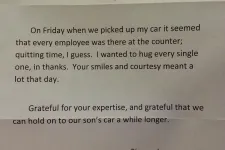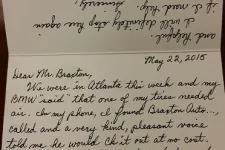 Emails
Oh how we dread checking our emails in the morning. They are usually inundated with spam, junk or someone trying to sell us something. But then, out of the blue, comes an ever so special email - a 'Thank You' from our customers. While rare, it makes the thought of checking our emails that much more bearable.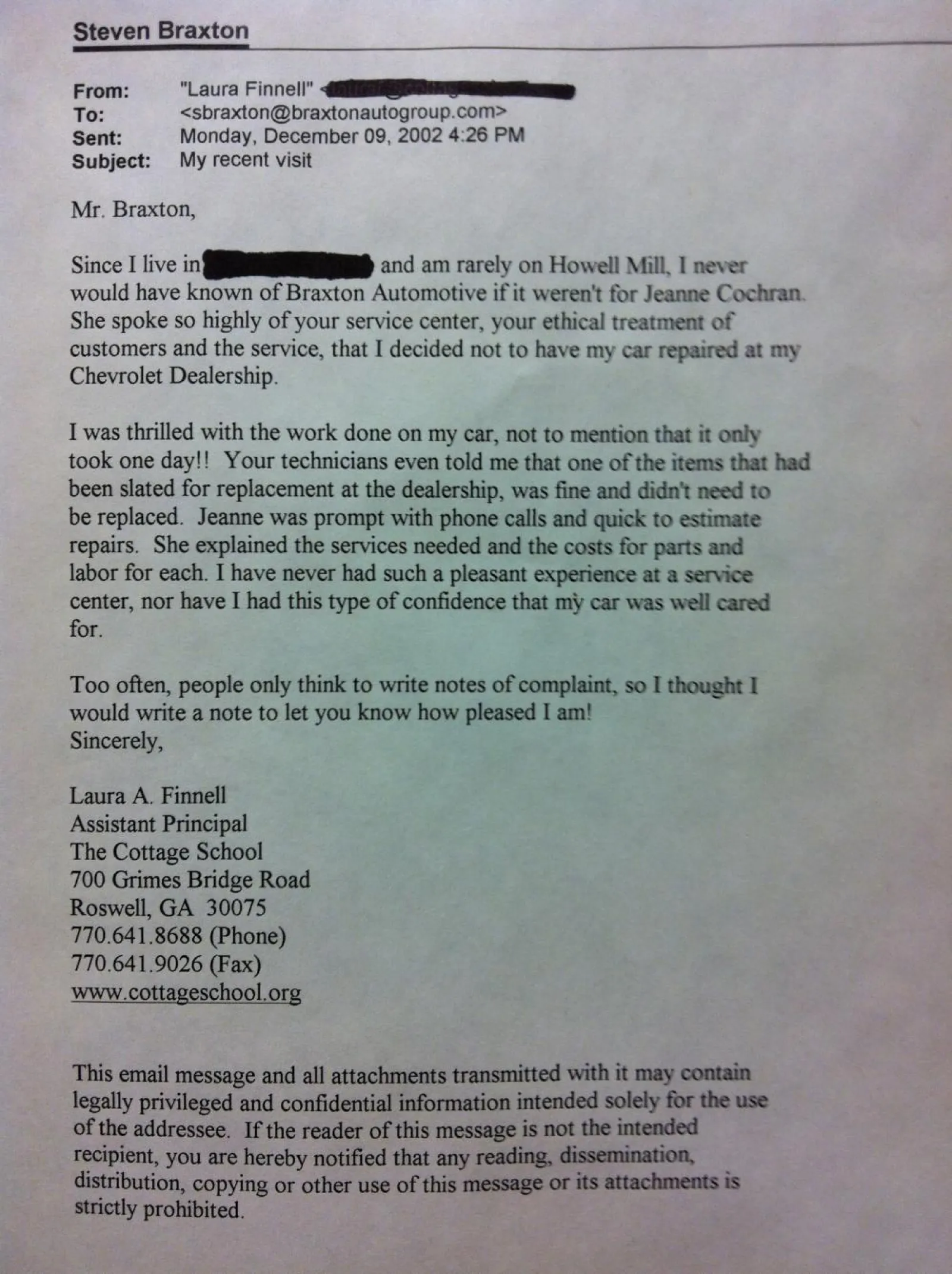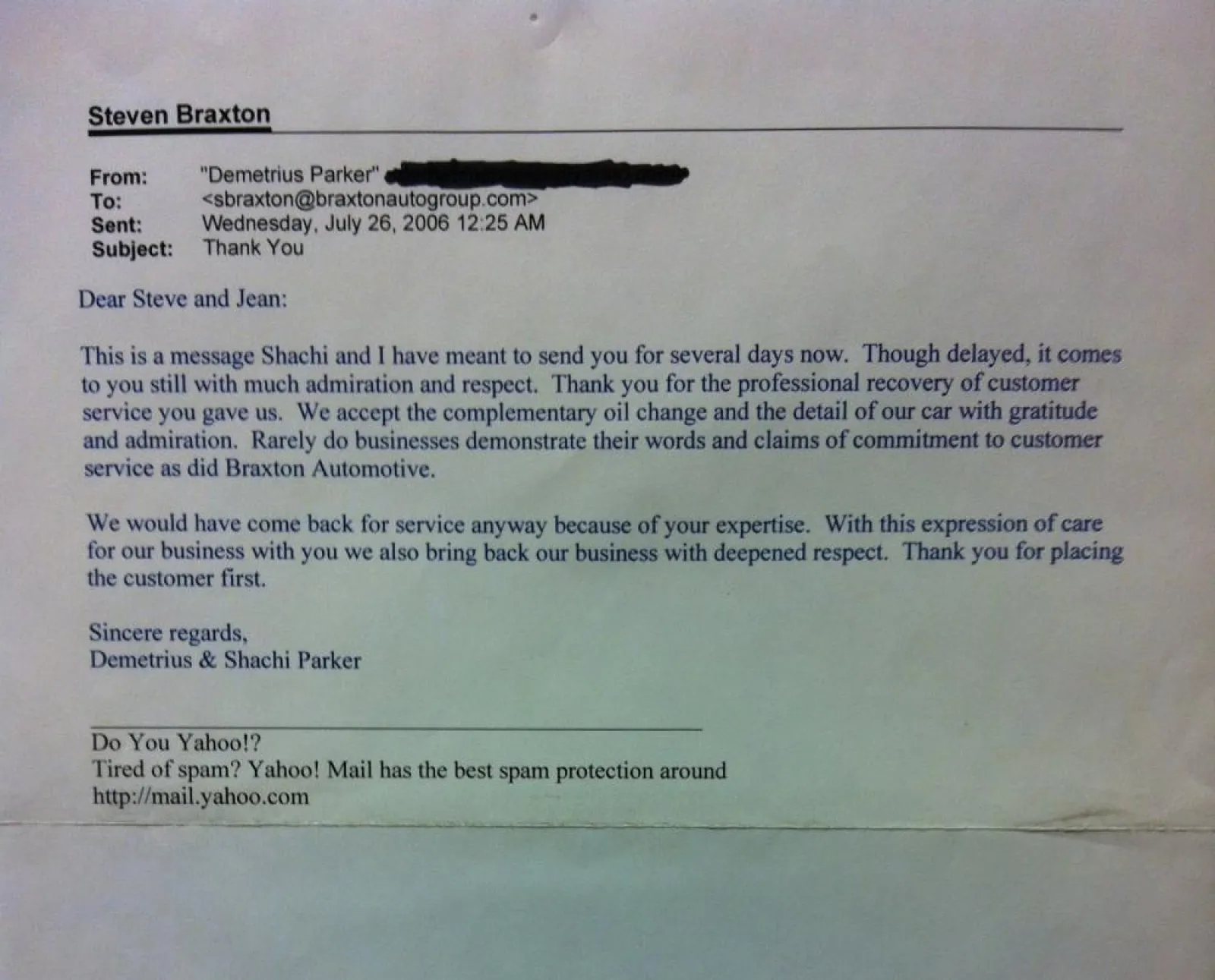 In-Kind
Our customers are not the only ones who know how to show their appreciation. Braxton Automotive gets 'Thank You's' from all kinds of people. That's because we like to help out our city and do our part. Whether it's donating toys, money or time; we do it because we care.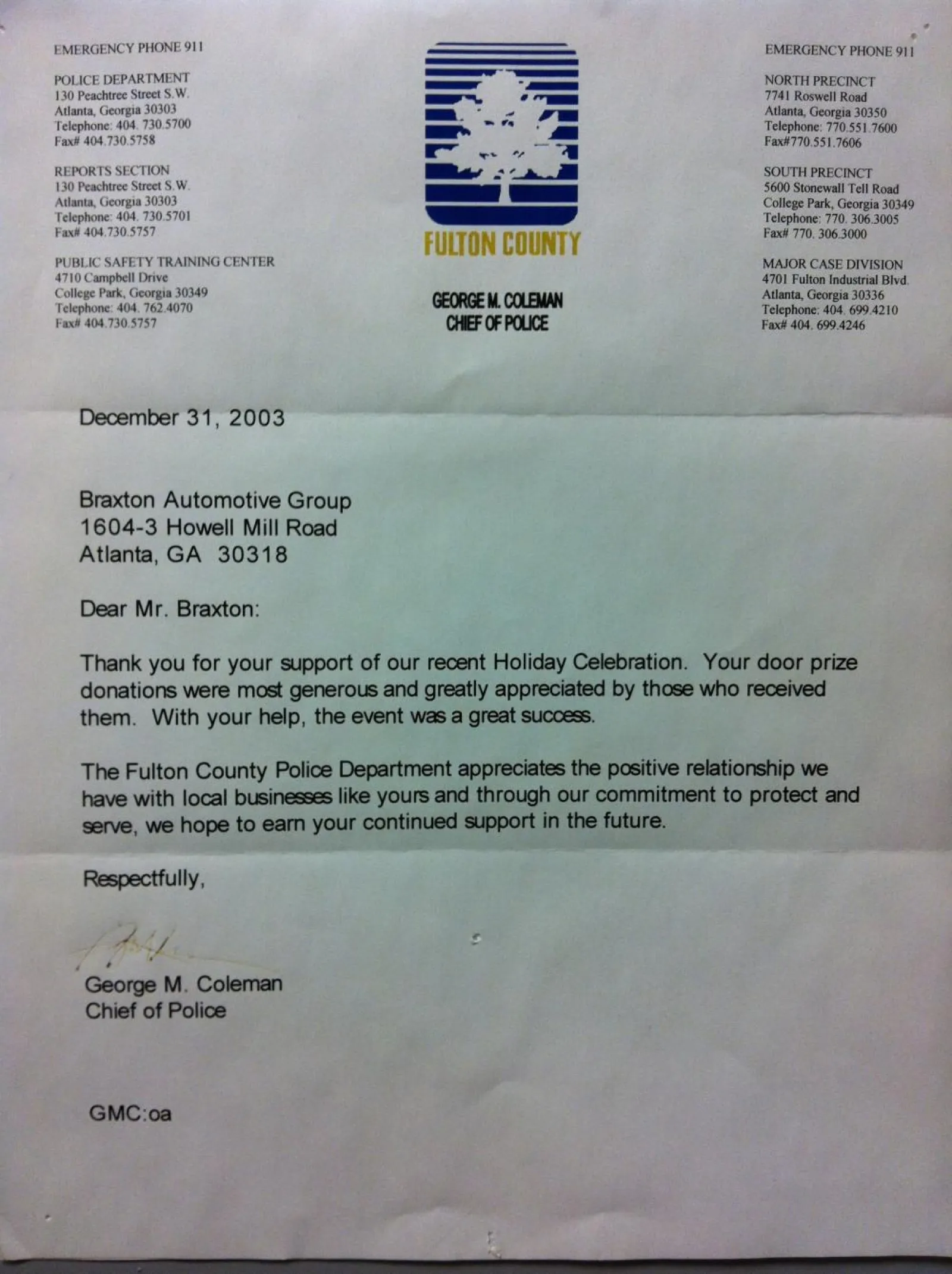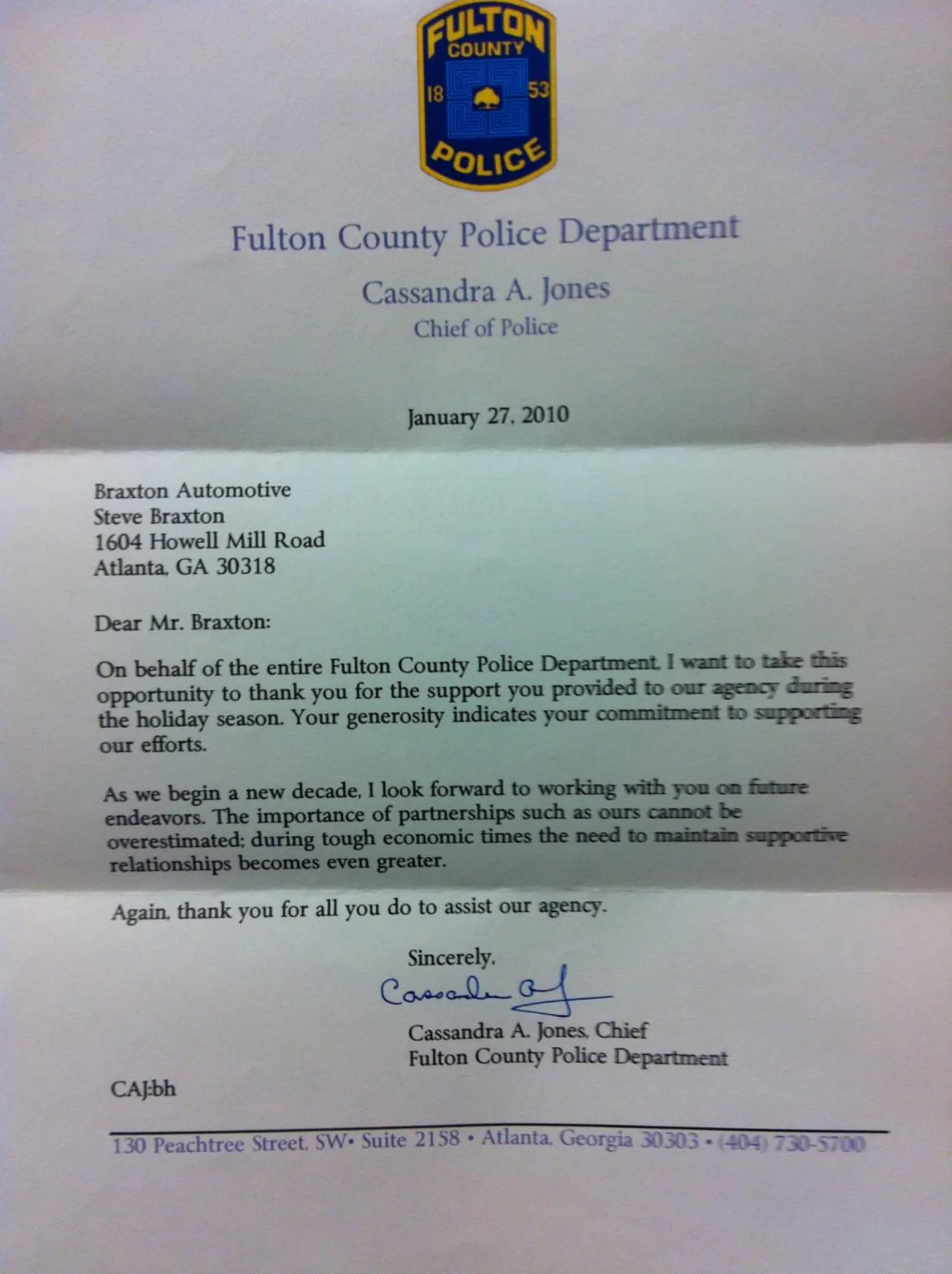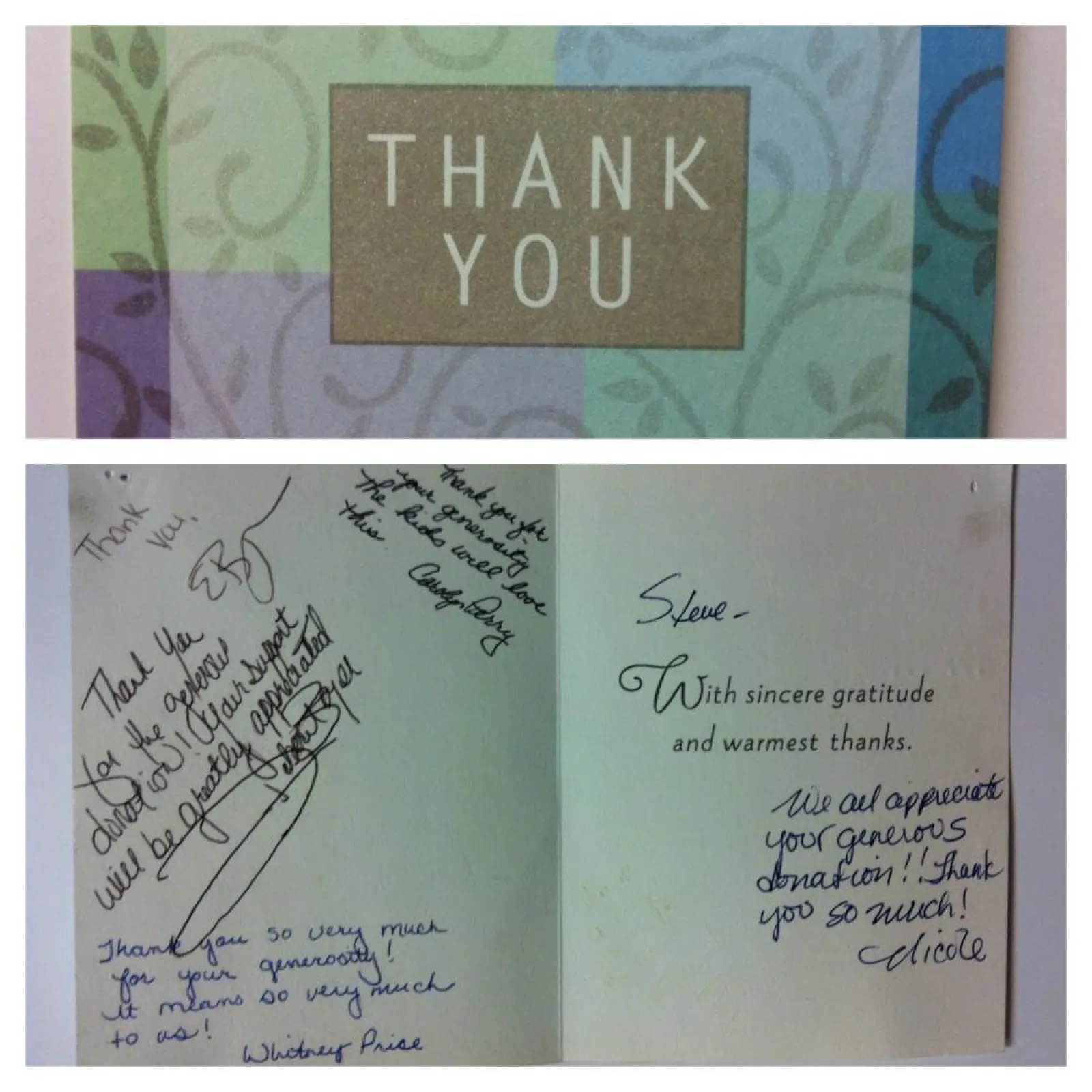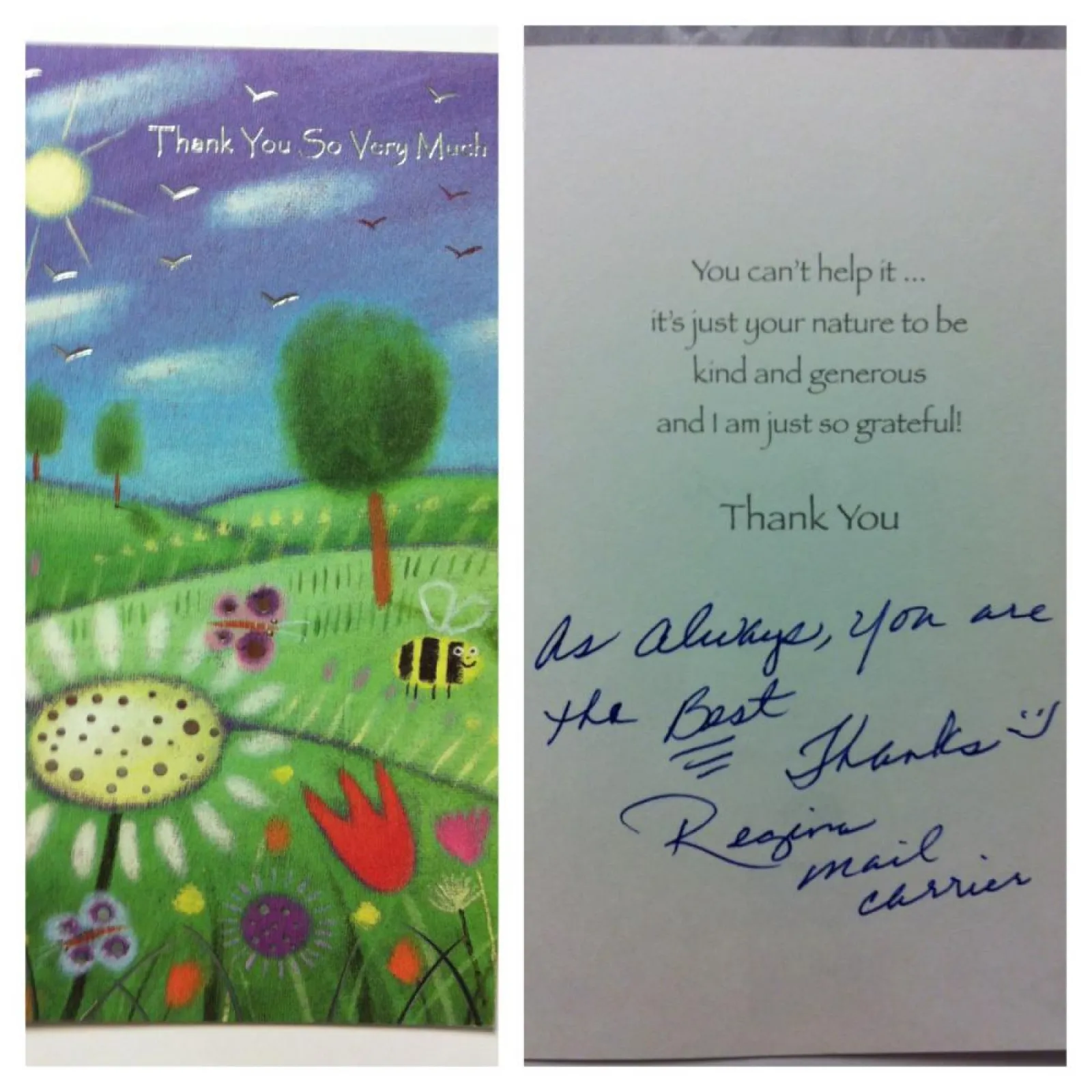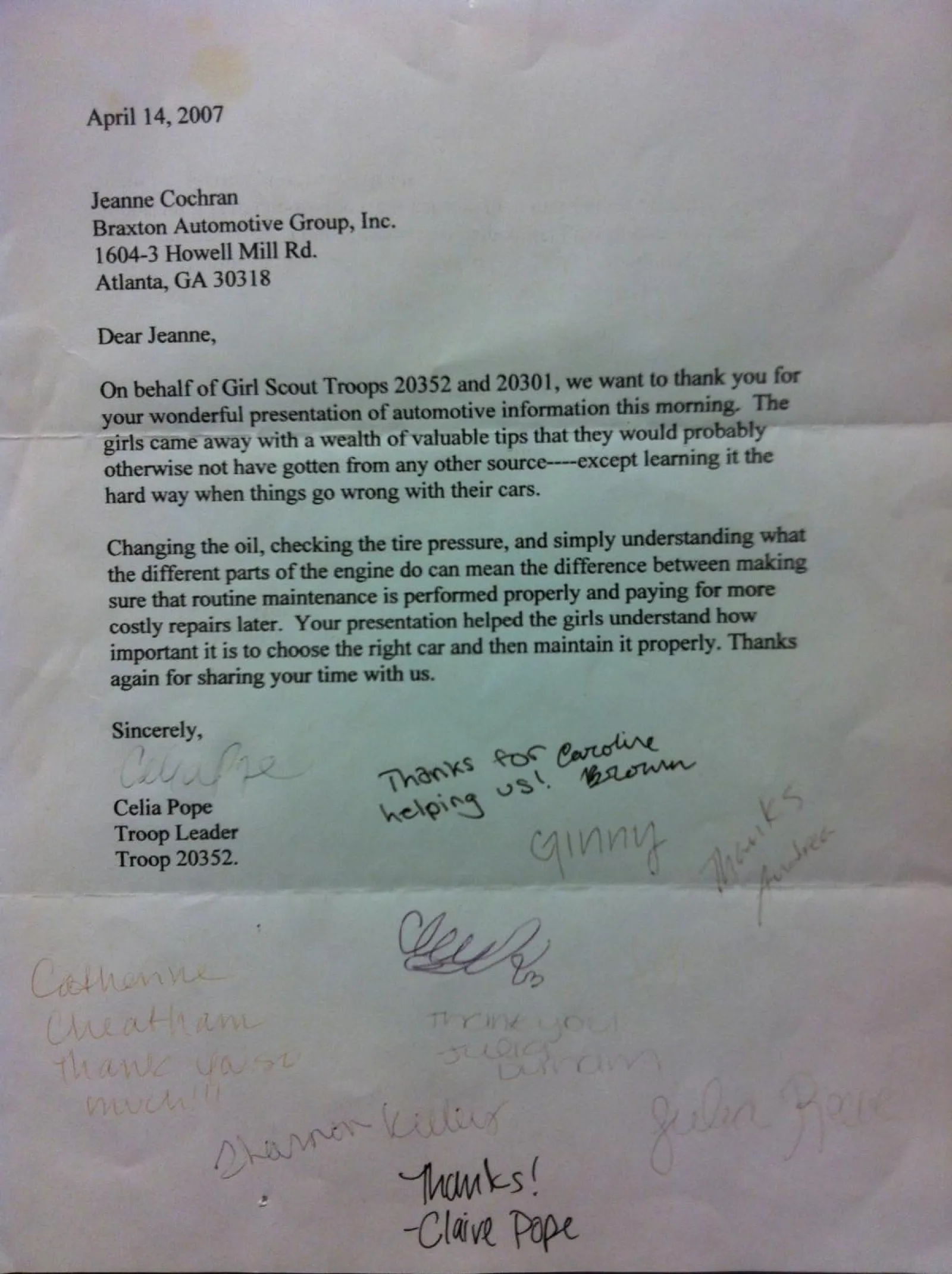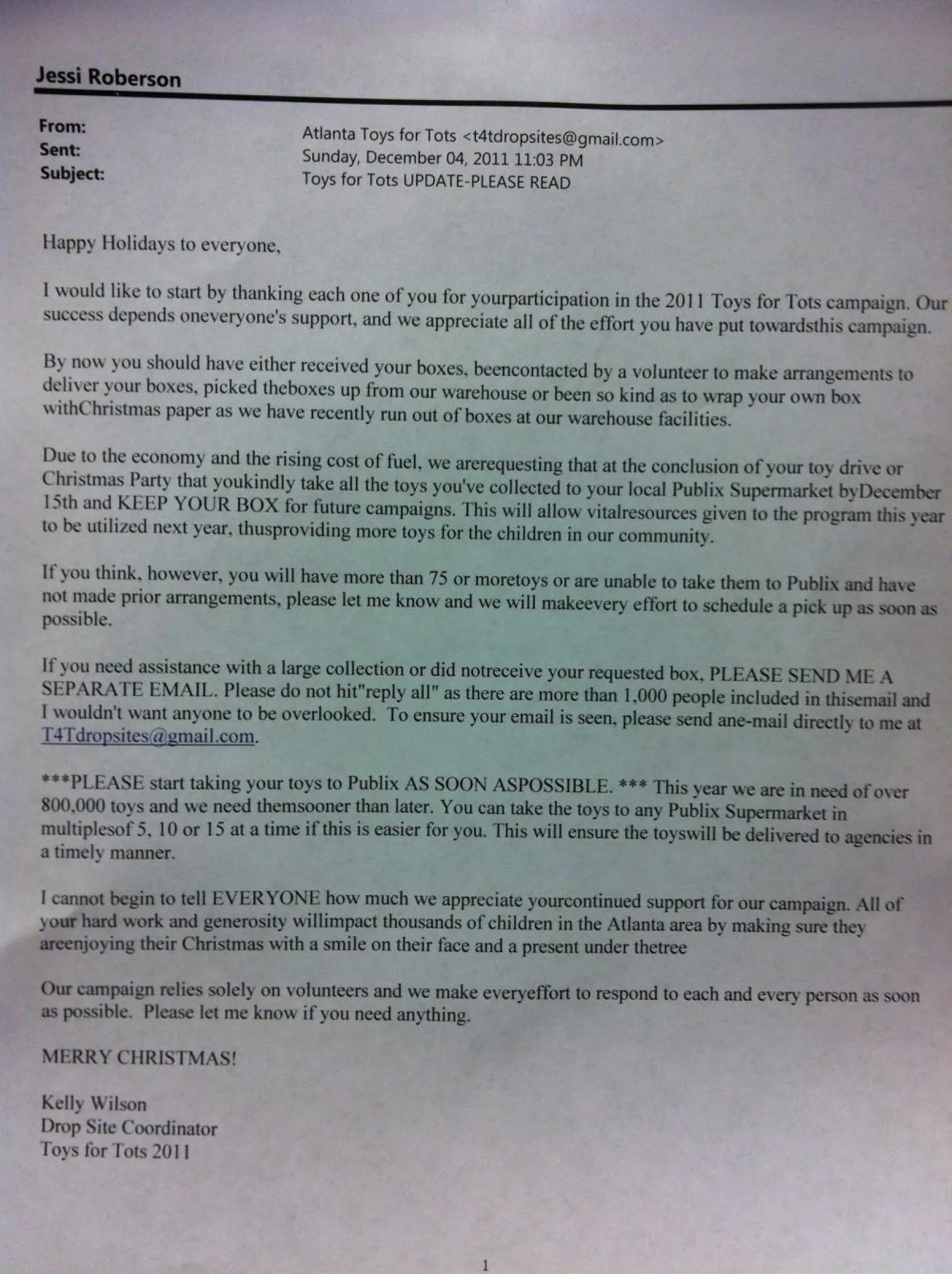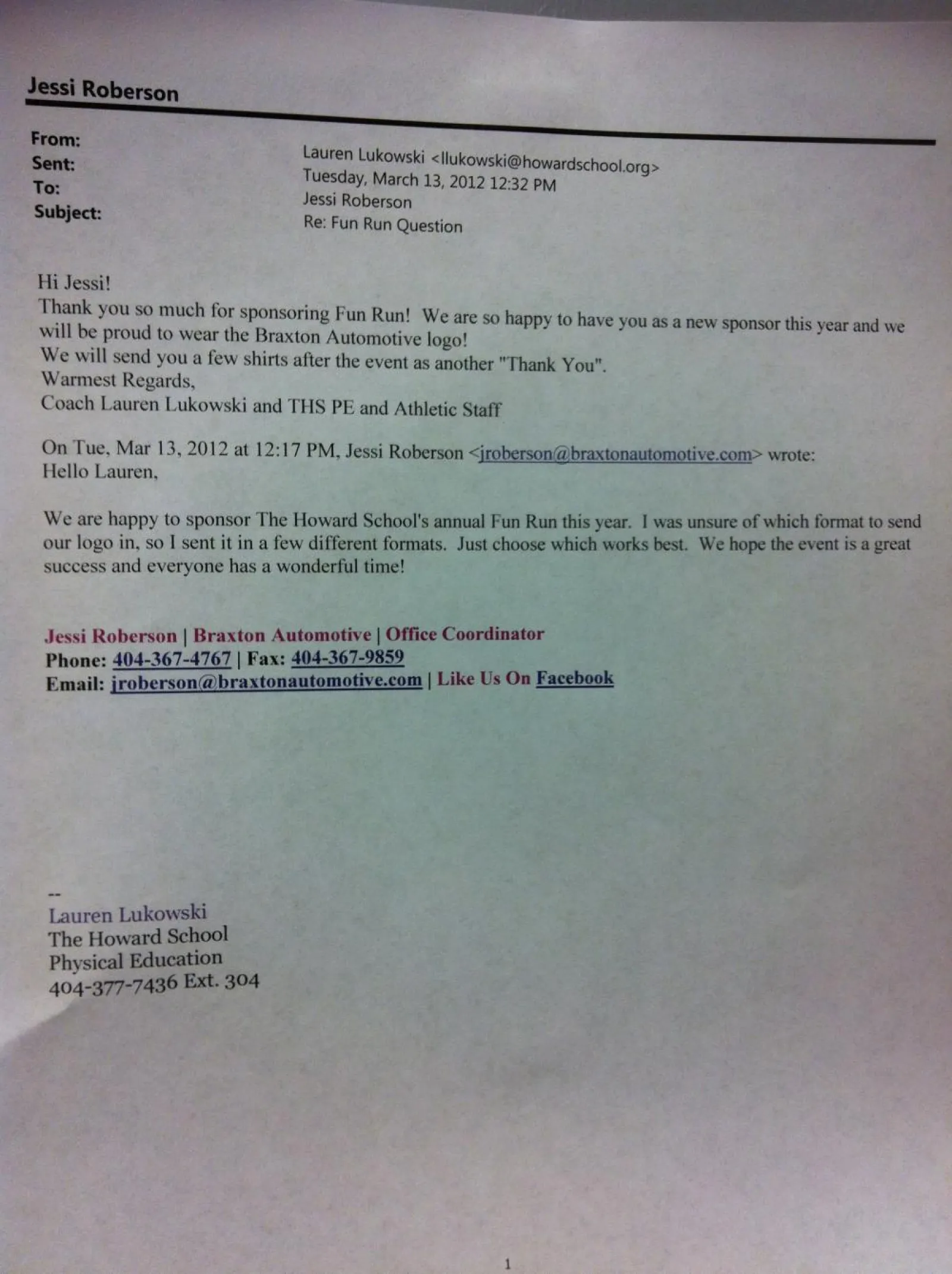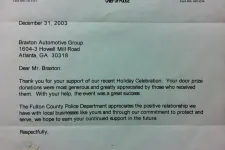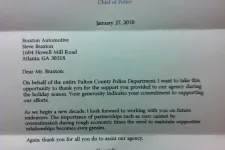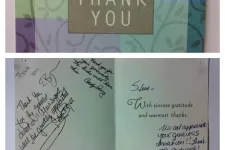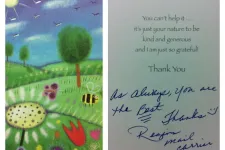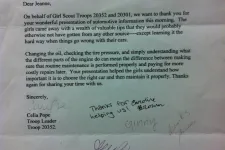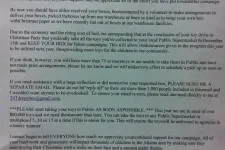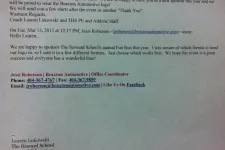 Special Delivery
Sometimes a 'Thank You' shows up in the form of baked goods. Oh boy do we love these! We've received donuts, cookies, bread - if it has calories, it's made it's way through our doors.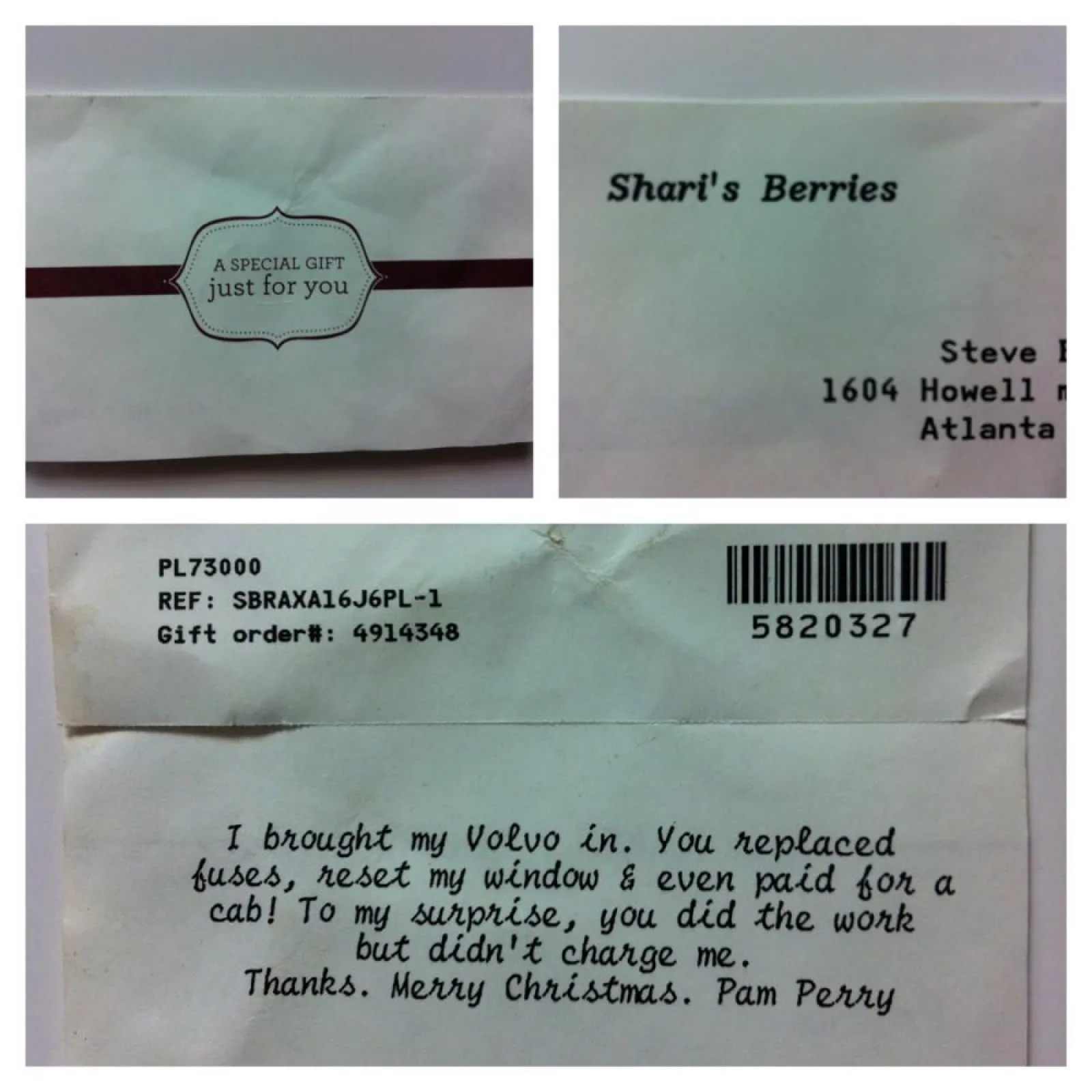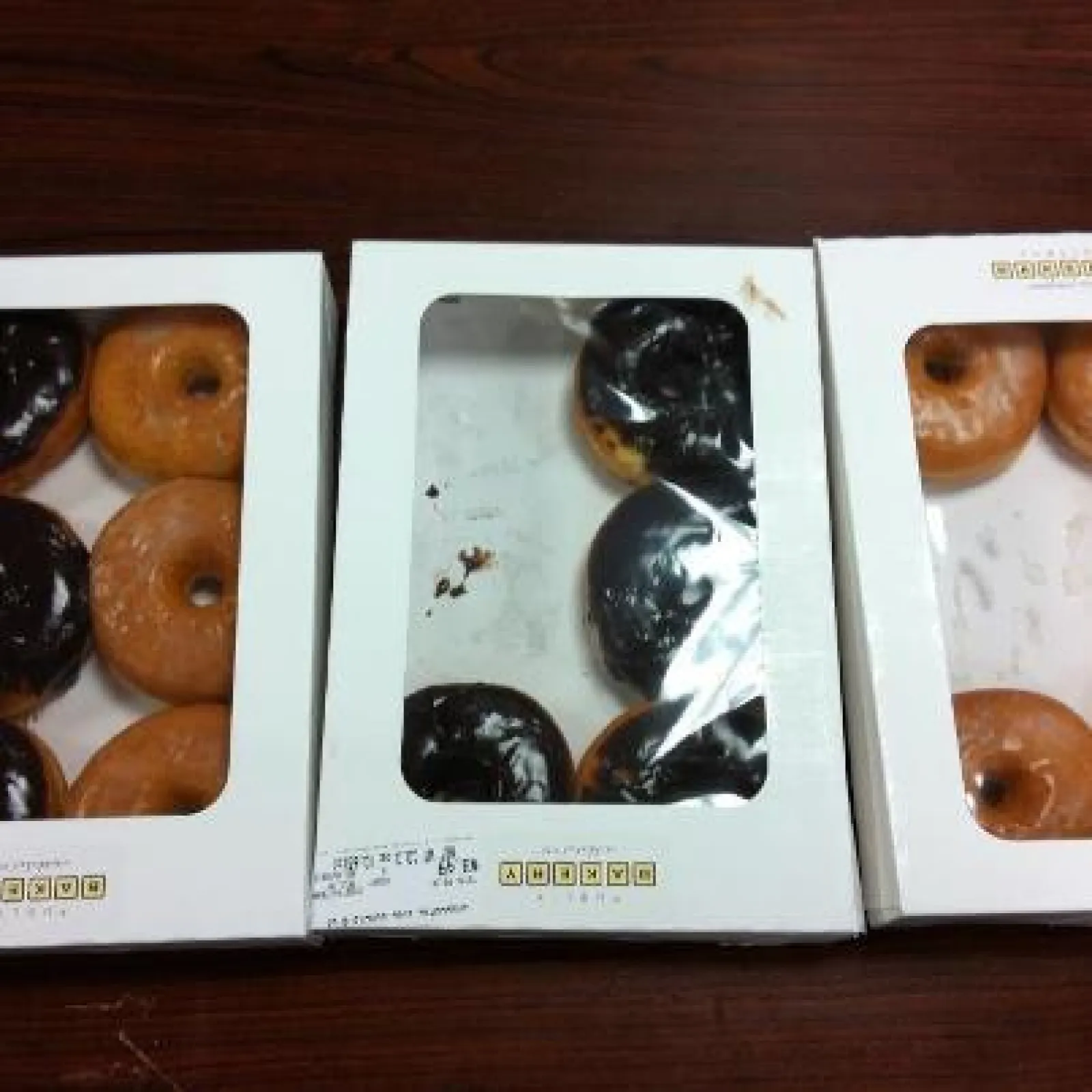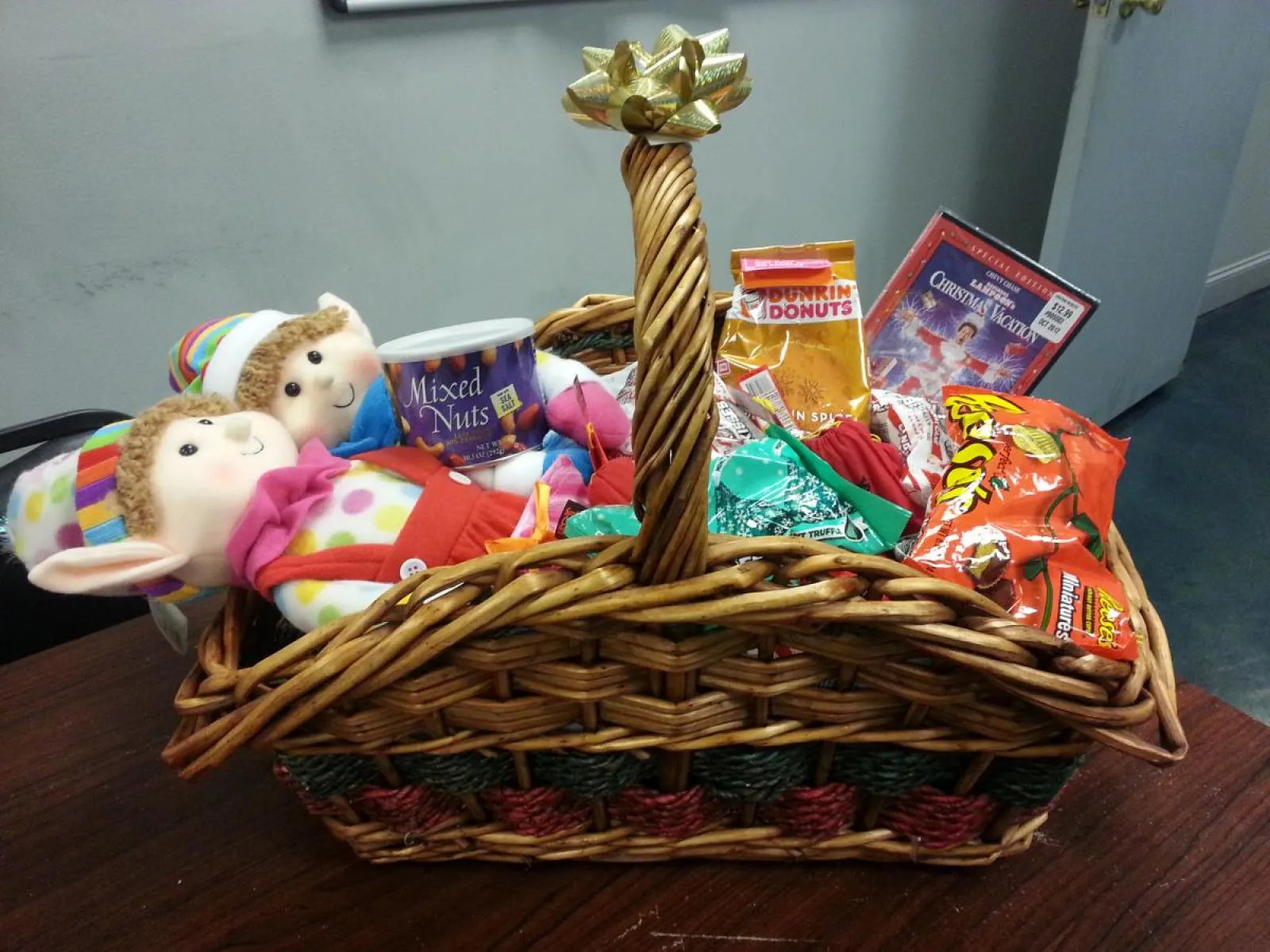 School Letters
Steve Braxton attended Kittredge's Career Day in April 2012. He taught the students how a small spark can make the car start and how a window goes up and down. He brought in visuals and the students were very fascinated. The next day they were told to write a Thank You letter to their favorite guest. Here are the ones Steve received. Thank You Kittredge for your kind words and allowing Braxton Automotive the opportunity to share in your Career Day!