Reasons to Choose Braxton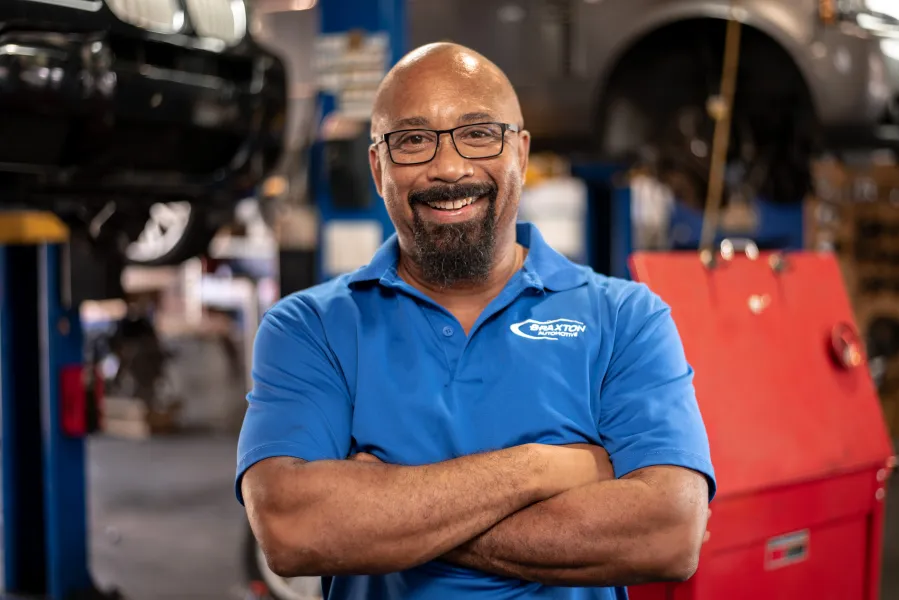 Doing Business Since 1998
Braxton Automotive has been owned and operated by Steven Braxton since 1998. He has been in the automotive industry for 25 years and holds the title of Master Technician. He continues to train and educate himself on the ever-advancing world of automobiles. Steven Braxton is on-site and available to our customers every day. He enjoys talking and getting to know each and every one of you and your vehicles. Feel free to ask to speak with him any time.

Full-Service Repair Shop
We can provide every auto repair and maintenance service from a simple oil change to a full engine replacement. And don't let the dealer fool you, we can perform your mileage maintenance service and still keep your vehicle under warranty.
3-Years / 36,000 Mile Warranty
We believe so strongly in our work that we provide our customers with a 2 year and 24,000 mile warranty (whichever comes first) on repairs and labor, excluding wearable items (ie. brakes or clutch discs). While most shops and even dealers only offer one year and 12,000 miles on their repairs, we go above and beyond and stand behind our work with the extra year and extra miles.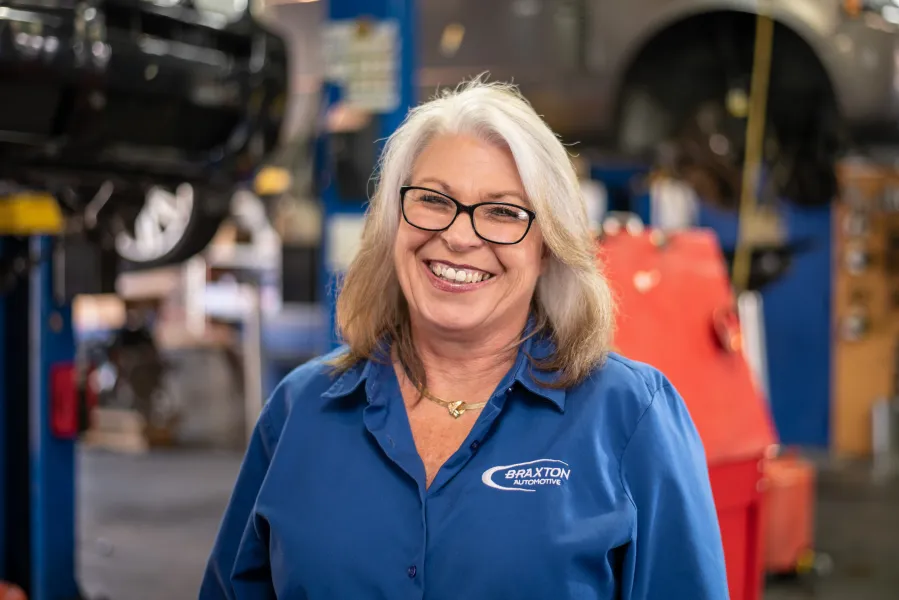 Personable, Friendly Service
Car repair is probably not the most exciting thing on your to-do list. We like to make it a little more bearable by welcoming you by name, getting to know you with some conversation and sending you on your way with a smile. We'll follow-up with you throughout the day and greet you with a smile when your day is over and you're ready to pick up your car. Service does not stop when your vehicle leaves; we follow-up with your service when your car is gone, remind you when service/recommendations are due and we look forward to picking up where we left off with our last conversation on your next visit.

We Offer Competitive Pricing
As a top-tier, independent service repair facility, we pride ourselves on our competitive prices and the tremendous value that we bring to our customers. However, quality is our most important mission. "The bitterness of poor quality remains long after the sweetness of low price is forgotten." - Unknown
Same Day Service For Most Repairs and Maintenance
We realize the importance of having transportation and that is why we make every possible effort to get your vehicle back to you on the same day. Our goal is to get your vehicle into the shop in the morning and get it back to you by 6:00 pm at the latest. Obviously, there are situations and repairs that require more time than one day and in those cases, we give our customers plenty of time to prepare. We also help in arranging a rental (if needed) with Enterprise at a discounted rate.
We Offer Financing
We offer our customers 6 months same as cash financing on repairs over $299. The application process is quick and easy, and credit is available on the spot if you are approved. There is no annual fee and you'll receive your card within 7-10 business days. Don't stress over necessary car repairs, apply for a Bosch Service Credit Card.
Quality Equipment
Having the right equipment is extremely important. It allows us to diagnose and repair your vehicle properly, the first time. Braxton Automotive has invested in the same equipment the dealership has, so that we may service your vehicle like the manufacturer has recommended... and also give you the quality service only an independent repair shop can.
Best Quality Parts and Fluids
While many shops may cut any corner they can to increase their profits, we don't sacrifice your safety and peace of mind with inferior products. We know you demand our work to be done right and you want to depend on it. We accomplish this by using OEM parts and parts sourced directly from auto parts manufacturers; Bosch, Siemens, VDO, etc., for your auto repairs and maintenance needs.
Complimentary Shuttle Service

We understand how inconvenient car care can be. There is no need to miss a day of work waiting for your car to be repaired. Drop your car off at Braxton Automotive, located in Atlanta, and our shuttle service will get you where you need to go within a five mile radius of Braxton Automotive.

Night/Morning Drop Box
We know everyone's schedules are not the same. Braxton Automotive provides a dropbox for the convenience of our night owls and early birds. If you can't get your vehicle into the shop Monday through Friday 8am - 6pm, use our secure dropbox and know that we will get your keys and take care of your vehicle as soon as we get to the shop.

Free WiFi
Have work you need to do while waiting on your car? No problem. Braxton Automotive offers free WiFi so you can spend your time responding to emails or catching up with long-lost friends. No time is wasted time. Before you know it, you are caught up and your car is ready to go.