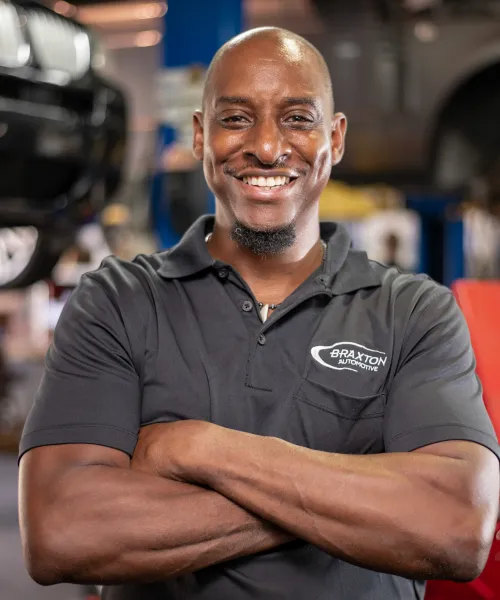 Eric
Technician
Eric has been a Technician at Braxton Automotive for 9 years. Many of the things Eric does in his free time help and contribute to his leadership and technical skills at work. For example, Eric has volunteered as a Cub Scout Leader with the Boy Scouts of America for the past 9 years. He became Cub Master 6 years ago. Those skills have transformed him into a great leader and advisor to our Technicians and Apprentices. Eric is in charge of training Apprentices and giving them the skills they need to become ASE Certified.
The fact that Braxton Automotive is closed on the weekends allows Eric to spend time doing things he enjoys like fishing, camping, and hiking with his 16 and 11-year-old sons. His hobbies contribute to his future goals of getting into shape and living a healthy life. Eric also admits that he has a great boss and enjoys watching and being a part of Braxton Automotive's growth over the years.
You probably didn't know: "I want to drive a top fuel dragster."