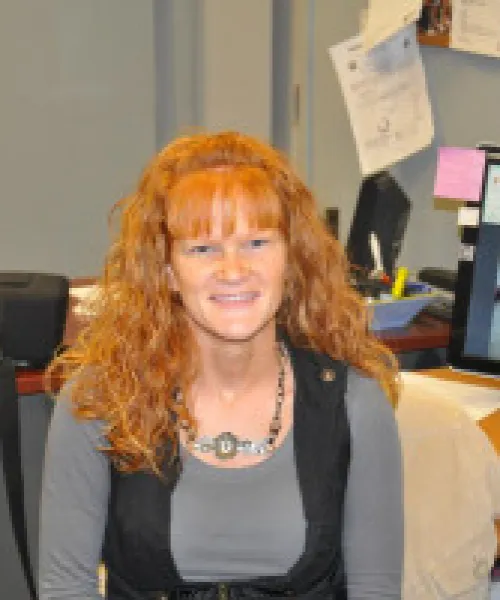 Jessi
Office Coordinator
Jessi has been with Braxton Automotive for 8 years. She takes care of things behind the scenes to help keep Braxton Automotive running smoothly. Jessi went from being a stay-at-home-mom to her 4 children to earning her degree in business and marketing since starting at Braxton. She is continually trying to better herself by attending Continuing Educational classes for adults at the local University, and she just recently graduated from one of Dale Carnegie's courses.

Jessi enjoys working at Braxton Automotive because of "the atmosphere. We work very close for long hours which allows us to bond and get to know one another really well. Steve is an awesome boss who is always recognizing someone for a job well done or just appreciating our daily efforts. A birthday or anniversary doesn't go by without everyone acknowledging you. Our customer service policy makes it easy to form relationships and deal with any issues knowing that we always put customers first."

Jessi sees herself at Braxton Automotive for many years to come. With our new Asian expansion, she has taken on more responsibility and looks forward to all the learning opportunities Braxton Automotive has provided.