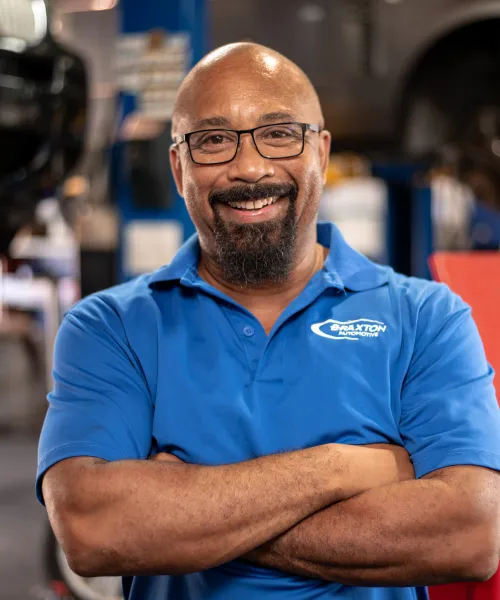 Steven Braxton
Owner
Steven Braxton opened Braxton Automotive in March of 1998. He chose to open his own shop after working as a Technician and a Service Advisor at a BMW and Volvo dealership. Steve was able to see, first-hand, what customers needed and expected from their service shop. Now he is an ASE Certified Master Technician and does most of his work behind the scenes handling the business aspect of the company. Yet he never misses an opportunity to walk up front and greet our long time customers or introduce himself to our new ones.

Steve is married with twin daughters and a son. He has two dogs, Tucker and Henny, which are just as much part of his family; you may have seen them at the shop (the dogs, not the kids). When Steve isn't at work, he enjoys playing the guitar, camping with friends and family and flying remote control airplanes.

While Steve has earned his big office in the back, there are many days Braxton Automotive needs an extra hand and he's placed upfront as a Service Advisor or even back out in the shop tuning up his Master Technician skills. You probably didn't know: Steve is from Arlington, VA and he's an avid Redskins fan.